Heat Factor: Well done
Character Chemistry: Enemies to sex
Plot: Superhero defeats villain with amazing orgasm powers
Overall: Not particularly romantic – erotica is a good spot for this one

This story is categorized as erotica rather than romance, but as anyone who has read both knows, the line between the two is not always explicit. (😁) The protagonists of Saving the City do not have a romantic relationship – like, at all – so I'd say for this one it's a stretch to categorize it as romance.

Something is happening in the city, and the troop of superheroes is racing to the rescue. When they arrive… In the center of town? Somewhere close to the police department? Doesn't really matter… they find that everyone has disappeared. So they split up, at which point superhero leader Eileen meets villain Lilith. Lilith blinds Eileen (and the other superheroes) with her powers. What's a superhero to do? Distract Lilith with sex, of course!

In terms of story, there were a few things that stood out as I was reading, and a few more now that I've been thinking about the story a bit more. In particular: Eileen is blinded by Lilith's super powers, but there are moments when Lilith's body in particular are described visually. Her nipples are pink, for example. How does Eileen know that? Maybe it's the fantasy. Also, I'm not sure I buy into the seduction-as-self-sacrifice narrative. Eventually Eileen was into it for her own sake, but sex as a duty is a little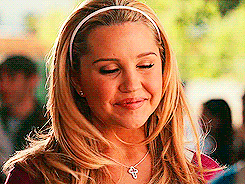 So then I was mulling things over, and I realized that this story is quite short, but there's a lot of time dedicated to Eileen's troop, who is never seen or heard from again after the break away. Why so many secondary characters who don't feature? Also, what happened to all the people? No idea. Lilith tells Eileen they'll surely meet again, so maybe this story is only the beginning.

The description of sex is no more explicit than you would find in a pretty typical romance (on the steamier side, sure), and it's much better presented than you'd find in much of the erotica available on Amazon at the same price point. If the purpose of this story is to elicit a physical response, you're all set, no worries. If you're looking for a lesbian romance, this might not give you the warm fuzzies you were looking for.

I voluntarily read and reviewed a complimentary copy of this book. All thoughts and opinions are my own. We disclose this in accordance with 16 CFR §255.
---
Buy Now: Amazon
"Saving the City" is also available as part of a bundle of ten erotica stories, if you want more bang(ing) for your buck.
Interested in a preview? Want to buy on a platform that's not Amazon? Check out Sterling's website.