Matched to Perfection, Book 1
Heat Factor: Smooches in the snow
Character Chemistry: "I am dedicated to my career. You are a workaholic, and I need to be with someone who puts family first. Unlike me, because my career is my priority." 
Plot: She gives him some emergency childcare help
Overall: This book really dragged
Usually, I read a romance novel in a few days. This one took me like two weeks to get through, and it's not like it was extra long or I was extra busy or anything. I just could not get into it. Reflecting on His Perfect Partner now, I think my main beef was with the characters.

Tomás and Yazmine both have this idea that they can't be with someone who puts career before family; they also both spend a lot of time on their respective careers. Ergo, they both feel that the other person is too focused on career and therefore is not a viable partner.
Let's take Tomás. He's a single dad who works crazy long hours in advertising. At the beginning of the book, Yaz is saucy with him for missing a bunch of rehearsals for the father-daughter dance performance in the upcoming recital. Tomás swears he's going to be less of a workaholic, a more involved parent. And being an more involved parent means that he can't get involved with a woman who has plans beyond nurturing children. Obviously.
So even though they are attracted to each other, they spend a lot of time fighting the attraction. 

Or really, they say they are fighting the attraction, but then acting in completely nonsensical ways for someone who is not trying to date someone.

Case in point: Tomás is all like, "I can't be with Yazmine! I should avoid her!" Cue the very next scene, later that evening: Tomás is like, "Hey Yaz, why don't you come over and drink some wine with me by the fireplace? I'll put on some smooth jazz and we'll snuggle on the couch." Does that sound like a dude who is not interested in dating you? I thought not.

Yazmine is even more frustrating. She is a dancer with the chops to make it on Broadway. She came home to Chicago when her father got cancer, but now she's thinking about getting back in the game. Not because she wants to, but because she feels like she **has** to for her father's legacy or some nonsense. So the whole time she's throwing herself a pity party because she really wants love and family like Tomás has with his daughter but she must go be a STAR.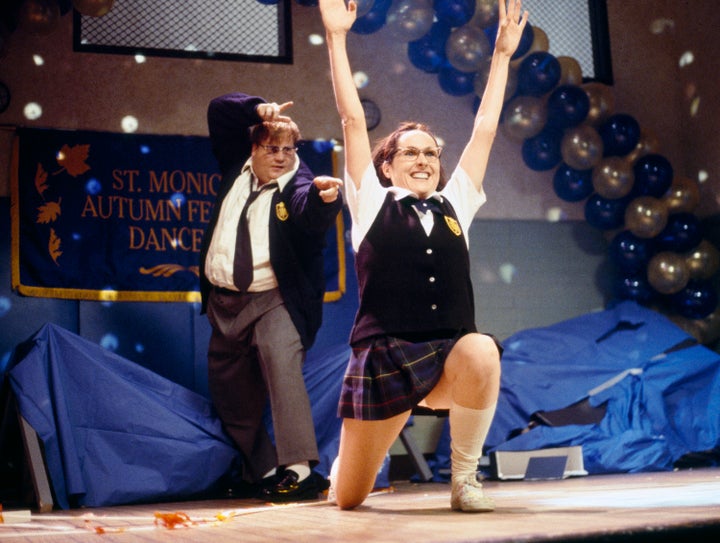 At the end of the book, Yaz seems to think that Tomás has turned over a new leaf and is more involved. She also suddenly decides that it's ok for her to not be a professional dancer, because other dancers are bitchy. And then they both suddenly realize that the other is The One, and they have a romantic moment, and then everything is sunshine and roses.
What the characters say and what they do don't actually match up. Tomás says he can't date Yaz, but then sets up romantic alone time with her. Yaz says that Tomás is a devoted dad who puts his daughter first, but the bulk of the action takes place while Yaz is filling in for the regular nanny while Tomás works crazy long hours. Yaz says that she can't have a family because she has to follow her dreams, but pretty clearly demonstrates that her biggest dream is to have a nurturing home life. All the inconsistency is topped off with a large dose of self-pity, which was a little much.

To give Oliveras credit, she does portray Yaz's struggle with grief as she cares for her father with sensitivity. The characters are not all bad – it's just that the frustrating bits overshadowed the good bits for me.

Short version: Tomás and Yaz are pretty annoying to read about for most of the book, and then have a pretty abrupt and unrealistic reconciliation. There's no build up, so there are no butterflies. 
---
Buy Now: Amazon