Filthy Rich, Book #1
Heat Factor: It's hot. 🔥 Whew.
Character Chemistry: At first it's like, "you're really hot, we're having sex," but then eventually  the emotional chemistry starts to sizzle.
Plot: Babies solve life problems (?) by creating more life problems (!!!)
Overall: I'm interested to see what this author does next.
Boundaries! They're so important! Does the heroine have any? I had read the blurb before requesting an advance copy of this book, so I knew that we were getting into a marriage of convenience, but I was so disgusted by the heroine's behavior in the first couple of chapters that I wasn't sure she (or, by extension, the book) could be redeemed. Of course, the whole point (presumably) of the first couple chapters was to set us up so that we have some room to grow. I also caught myself after the first chapter and said, "If the hero were behaving like this, would I still be having these feelings?" I came to the conclusion of "yes," but I also found it interesting that this book made me ask the question at all.

What happened? The heroine, Roxanne Medina, has decided that she wants a child. (As an aside, she always refers to this child as a girl, because apparently she's not considered the possibility that she might have a son. If you've never had this experience, I assure you it has nothing to do with preference, per se, and it does happen.) Roxanne Medina has a ton of baggage, so she only wants a legitimate child with impeccable antecedents, and she wants this all to happen on her own terms. Did I mention that Roxanne is a billionaire who pulled herself up from a terrible childhood by her bootstraps? Of course she's tightly wound.

Roxanne does her homework and finds someone with a lineage that would make anybody envious and who is also desperate enough to take her money in exchange for what is a pretty repellent agreement: 3 nights per month (peak ovulation, obvi) for one year in exchange for a divorce and a ton of money. And a child, hopefully. Of course, she wants the father to have a role in her child's life. She's not a monster. As a parent, I have to wonder what the hell she was thinking, considering that parenting is a frigging marathon that requires pretty much constant teamwork. But I guess she's just not there yet. It is hard to imagine just how impactful this situation is until you're already in the middle of it.

So Dr. Prince (or is it Prince Dr.? I'm going with the same order used for titled officers…) Mateo-with-a-lot-of-other-names is strong armed by his father, whose selfish excess has bankrupted his kingdom, into marrying Roxanne. But Mateo, he has principles. He is just a vintner with a PhD who is trying to do good things for his people. He works in the dirt and avoids his parents like the plague. When Mateo realizes what his father has done, he feels like he's been whored out on the kingdom's behalf. And he's not wrong! He's totally right! But we haven't gotten to the parts that really repulsed me early on. I digress.

Roxanne's approach to this relationship is clinical because of course she has to maintain control. We have very few glimpses into her perspective early on, allowing for very little empathy with her manipulative and domineering behavior. On the second night, when she and Mateo are married (he is unaware this is happening until it happens!!!), we get a little peek from her loyal attorney into why people might like her, but then she has sex with Mateo and walks out of the hotel room like the worst sort of John a handful of pages later.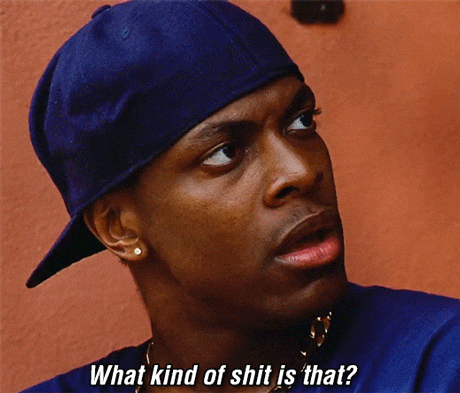 AND THEN when Mateo is like, "Yeah, I'm not a prostitute. We need to talk this through," and she's like, "Your belief that you have power here is adorable." It's like…gross.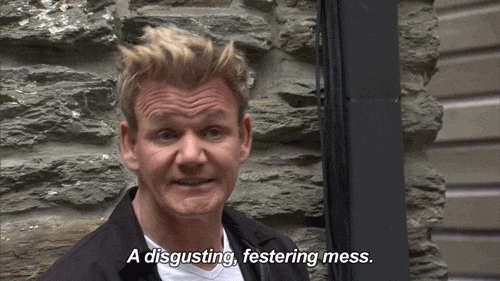 How on earth do you recover from that? As I intimated above, I stuck it through because I wanted to see just where Lopez was going with this, especially because I felt like we were doing a gender role reversal thing with the powerful, wealthy, billionaire being the heroine rather than the hero. And sticking it through was worth it. Why? You may well ask. First, because we're talking a total of possibly 5 chapters, which is really very little of the book. But also because the two-dimensional flatness of people that you see at first glance is not the whole person. Because there is nuance in life, and sometimes it takes a minute for people to get one the same page. Because sometimes people who really need to be in control also need to find a safe space to let go of that control. And Lopez explores all of these things with Mateo and Roxanne. Because Roxanne is not the only one with baggage. And of course just for fun because he's a prince and she's a billionaire, these two are also susceptible to living out their lives in public, so safe spaces are somewhat hard to come by.

Short story, on Roxanne's side we're dealing with the whole I-can't-get-emotionally-involved-in-this-because-emotions-are-messy-and-I'm-going-to-get-hurt nonsense, while on Mateo's side we're dealing with the whole I-can't-live-with-the-failure-that-I-had-nothing-to-do-with-except-that-I-ran-away-instead-of-dealing-with-things-head-on inferiority complex nonsense. These guys are all about the nonsense, but so are a lot of people, and in this book I found them likable. Can't say I've ever had either of their problems, but I did sympathize with where they were. Meanwhile, they're falling for each other, so we also get all the we-have-an-arrangement-but-I-want-more-but-is-that-going-to-be-okay angst. The gender role reversal is executed all the way through with Mateo trying to figure out what being a man looks like to him in this relationship where he's next in line to be king and his partner really does have all the money and all the power. There's a lot going on, and I'd argue that Lopez fleshes things out well, and her prose is engaging and well constructed. I wanted to stay on this roller coaster with Roxanne and Mateo. I was rooting for them to get out of their own way and find their HEA.

Oh, also, there is enough Spanish in this book (both protagonists being Spanish speakers, the hero a native speaker) that I periodically asked my husband for translations to make sure I was reading it correctly. Lopez does a solid job of clarifying the Spanish before or after the actual statements, so even if you have no Spanish at all, as long as you're attuned to the situation, you'll grasp what is meant, even without a direct translation.

I voluntarily read and reviewed a complimentary copy of this book. All thoughts and opinions are my own. We disclose this in accordance with 16 CFR §255.
---
Buy Now: Amazon