Heat Factor: Secondary characters have sex off stage
Character Chemistry: Meh
Plot: Pride and Prejudice, but lesbian
Overall: There are some definite high points, but the Elisa / Darcy relationship leaves something to be desired.
It's a challenge evaluating Pride and Prejudice retellings on their own merits. I'm constantly comparing the retelling to the original. But I decided that I should lean into this dynamic – because most readers probably are as well. Books are neither created nor consumed in a vacuum.

Let's start with Elisa Benitez, who is kind of a judgmental bitch, if we're being honest. She comes across as uptight when she's pulling her younger sisters out of trouble (or away from the fun). And she does not pull any punches when she rejects her would-be suitors.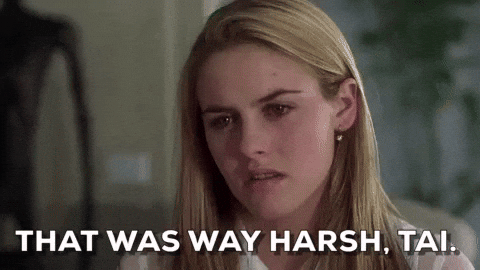 This may sound like a criticism, but it absolutely works. The whole point of Lizzie Bennet is that she judges quickly, and once you lose her good opinion, she doesn't change her mind (until Pemberly, obviously). It's nice to have a heroine who is prickly, and Mesler-Evans leans into this aspect of Elisa's personality.

Mesler-Evans is also generous with the characters who are usually dismissed as silly and inconsequential, while staying true to their essential traits.

Here we have Lucia Benitez: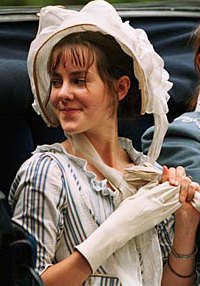 "What kind of cute are we talking here?…Like, 'reads to homeless orphans on the weekends' cute or 'has probably stabbed a guy and we love him for it' cute?…I call it the Benitez Sliding Scale of Cuteness. Patent pending. Cam helped me perfect it. It's all totes scientific."
Yup.

Here we have Colin Burger:
"It's actually a family affair. The bride, the lovely Miss Hannah Rollins – or, as I suppose I should now be calling her, the lovely Mrs. Hannah Cooper – is actually my second cousin. I was unsure if I should take the time out of my busy schedule to pay my respects to a distant relative who I've only met once or twice, but my mother convinced me that it would be a good opportunity to relax and get to know my extended family a bit better. And she was right – well, she usually is. I'm really enjoying it."
If that's not Mr. Collins, I will eat my shoes. 
And finally, the pièce de résistance, Alejandra Benitez, Elisa's mother:
"This is the twenty-first century, Elisa. Women can trap men if they want to. It's feminism."
NAILED IT!
Unlike in the original, Lucia, Colin and Alejandra are all given growth opportunities as well as quiet moments where the readers gain insight into their characters. Lucia might be boy-crazy and a little thoughtless, but she genuinely cares about her family, and is hurt by her father's neglect. Colin doesn't pick up on Elisa's many many hints that she is absolutely not interested in him, but when she ultimately rejects him, he takes her criticisms to heart and actively works to be less annoying. And Alejandra might stalk people on social media and finagle awkward invitations so that her daughters can hang out with nice boys, but she also works long hours to support her girls, and clearly wants them to achieve a level of economic stability that she has been unable to provide.

All of which is to say: it was a nice change of pace to see these characters fleshed out a bit. This is especially true of Lucia and Alejandra. These women are more than just silly, so the reader can also see why Elisa cares about them, and is offended when Darcy insults them – not just because they're family, but because she genuinely sees the good in them. The Benitez sisters actually care about each other; even if they annoy each other, they are a loving family.

Unfortunately, this retelling is not all sunshine and roses.

In terms of plot, having the sisters as young teenagers (ranging from 14 to 21ish) does mean that the Wickham character is significantly threatening, but it also means that there are some things that happen that don't make logical sense. Example: Julieta shows up at a restaurant that's mostly a club with all her underage sisters – and the hostess gives her shit about not having a reservation. But does not card any of them. It's Saturday night! They are at least going to get their hands stamped – that is, if the 14 year old can get in at all.

I would argue that the weakest points of the book are the things that were directly lifted from the original, and which don't really work in a contemporary setting. For example, the extended stay at Netherfield is just nonsense in a contemporary retelling. You do not just stay with people for an extended period if you're "too sick to go home." Girl, if you are vomiting for a MONTH, you need to be in the hospital hooked up to an IV, because you are severely dehydrated. To give another example, the emphasis on being with a girl from your own social standing felt pushed in rather than authentic. Yes, the Benitez family is struggling with money, but do people really freak out about "social standing" in this day and age? (Maybe I'm wrong, but I don't think that's how the average Midwestern magnate would put it.)

Darcy suffers the most from the moments that are "true" to the original. A few times, she gives speeches with key words that are lifted verbatim. ("Most ardently" is the prime example here.) Therefore, Darcy comes off as stilted. There is some hand-waving about Darcy being awkward, but this is not well-integrated. Darcy as a whole is underdeveloped, and the central love story really suffers.

End result: I cared more about Colin and Charlene than I did about Elisa and Darcy.
I voluntarily read and reviewed a complimentary copy of this book. All thoughts and opinions are my own. We disclose this in accordance with 16 CFR §255.
---
Buy Now: Amazon