Gamblers duology, Book #2
Heat Factor: Toe-curling
Character Chemistry: Mousy woman with steel spine brings worldly man low, and he's totally into it
Plot: "We come from different worlds so I'm going to save you from yourself by refusing to be with you even though it'll kill me to live without you."
Overall: It's basically a replacement for chocolate.
I needed to read my feelings (better than eating them, right?) for a hot minute, and this book had come up at Rom-Con when Ingrid and I had our author fangirling moment. "It's been a while," I thought. "I should probably take a gander, because as I recall, Derek Craven is a kryptonite hero." I was correct, which was satisfying.

Let's see. What is the short plot synopsis? Derek Craven, bastard commoner of unsavory antecedents, pulls himself up by his bootstraps and owns the most popular gaming club in London. (Can you say, "cynical?") Sara Fielding, repressed and proper author, is researching for her next book in London's rookeries, assuming she'll go back to her repressed and proper life when she's done. They meet when Sara is hanging around in a street where she shouldn't be and Derek gets his face slashed by a couple of thugs, prompting Sara to be a badass and shoot one of them before taking Derek back to his club.
Naturally, he is immediately attracted to her and immediately sees her as a threat because he's an emotional iceberg. Meanwhile, she's like, "NEAT! I'm in the club! Research!"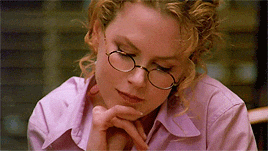 Like I said, Derek immediately perceives the threat of his feelings. And the angst this guy has with his inferiority complex is next level. Not without reason, but yowza. Of course Sara comes to the point where she just doesn't want to be so repressed and proper, and she puts on a wee disguise and gets Derek all hot and bothered. Very hot and bothered. Don't-want-to-but-got-to-keep-it-in-your-pants hot and bothered. But how are this proper lady and this former guttersnipe going to get to a HEA?

Kleypas is a queen of intimation. There's no need to talk outright about electricity if the chemistry starts bubbling with hints and subtle gestures. Sara eventually decides she has the hots for Derek, but until she's faced with the reality of her supremely awful fiance, she still thinks it's a get-it-out-of-your-system sort of thing. Derek is quietly going mad with longing, and what makes it effective is that it is quiet.

After he folded the spectacles, he placed them in his coat pocket and closed the reticule. When Sara discovered the spectacles were missing, she would assume she had left them somewhere, as she often did. It was the first act of outright thievery he had committed in ten years. But he had to have them. He wanted to own a little piece of her.

He says nothing. He couldn't possibly. But he yearns! Oh how he yearns!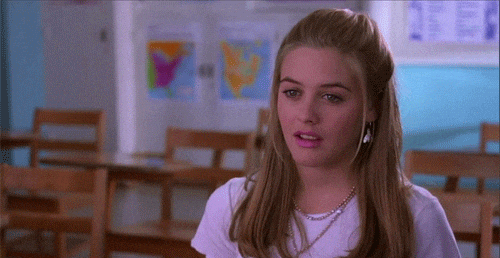 As I mentioned in the first paragraph, I recently attended an author talk where Lisa Kleypas said two things that might be relevant to your reading here: 1) she likes to start a hero a little bit not nice so he has somewhere to go and 2) power dynamics are interesting when we take a hero who appears to have a lot of power (wealth and status) and a heroine who appears to have less obvious power, but who ends up having a great deal of power (esp. where the hero is concerned). That's the book, really. Just stick that in your back pocket for, like, every Kleypas, actually.

Derek Craven is not nice. He's coarse. He's uneducated but immensely wealthy and powerful (power being derived by knowledge of the secrets of others in power rather than by virtue of being an aristocrat in this case). He's practically irresistible to women. Sara is a nobody from the country, and although she has excellent aim and a streak of willfulness, she's demure. Her sense of propriety should make her a drag for someone as worldly as Derek, but of course she's a breath of fresh air. And once Derek can breathe, he doesn't want to do anything else. The power dynamic shifts.

Now, this one was written in 1994, and it's important to remember that romance is a product of what's hot at the time that it's written. Also Kleypas's favored power dynamic lends itself to…shall we call it aggressive romance? Dubcon? Craven is kryptonite for me, and I quite like Sara as well, but this book won't do for everyone, especially if you're accustomed to modern contemporaries rather than historicals. (Modern contemporaries don't tend to go in for hypermasculine alpha behavior like historicals.) But holy wow. That angst-ridden roller coaster of emotion that Derek and Sara were on while they figured out they were not only in love with each other but wanted to be together forever was EVERYTHING.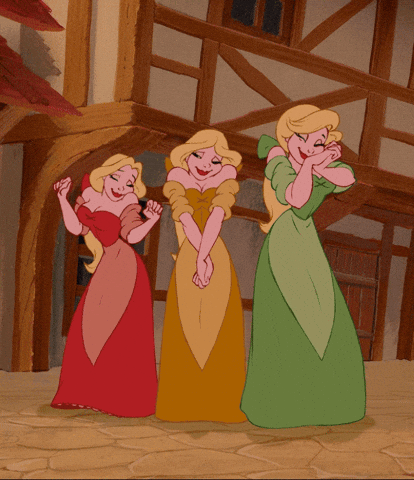 ---
Buy Now: Amazon
---
Want more books like this? We have got you covered!
The 90s were a great time for romances! Bring on the Throwbacks!
Just like Erin, I love me some Lisa Kleypas
Classy woman, coarse man – the Uptown Girl trope makes my heart go pitter-pat