A Crown By Christmas, Book #1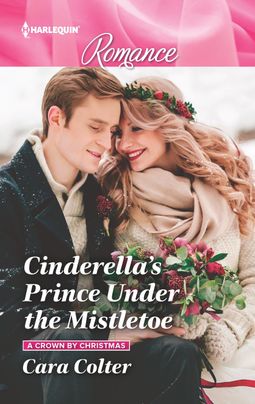 Heat Factor: They kiss a little bit
Character Chemistry: When there are only two characters for most of the book, it's hard to have bad chemistry
Plot: Christmas special
Overall: Yeah, this was pretty fun
Ah, Christmas romance. The literary equivalent of a holiday Hallmark special. The film equivalent of comfort food. This book fits the bill.

Imogen Albright is managing a lodge in the Canadian Rockies. She grew up there, skiing, cooking hot dogs (there's a lot about hot dogs). Her heart was broken when her engagement ended and she's living in her small town doing her small town thing, chasing bears out of kitchens and whatnot. Oh, and this lodge is not just any lodge. It's where rich and famous people have their winter and summer retreats, so Imogen has been hobnobbing her whole life, too.

That's why she's very busy one afternoon prepping for the arrival of a prince! He swooped in and booked the entire lodge for a week. He's bringing his own chef, so she's got a bunch of food tucked away. The maid is cleaning up rooms. Everything's going great. They'll be ready for the prince's arrival tomorrow, no problem. That's why it's pretty shocking when the prince shows up a day early…in a helicopter…on the front lawn. And it's the wrong prince.

Crown Prince Luca Valenti of the Island Kingdom of Casavalle, which as far as I could figure is European. He's itching for a fight because he just found out that he might not actually be heir to the throne. His mother received a letter from one Gabriella Ross asking about her mother…who just so happened to be married to the King until she ran off because of something unhashed. Luca's been preparing to rule a kingdom for his whole life, but yeah, it's fine that an upstart Canadian is trying to grab his birthright.

Thing is, the maid goes into labor early, and because everyone is family in a small town, Luca's bodyguard/pilot takes her to the hospital (a 2-hour drive away), leaving Imogen and Luca alone at the lodge. OH! And there's a freak snowstorm in October (which honestly isn't that bananas for the Canadian Rockies), so they're stuck alone together…without power…with lots of hotdogs…in a magical, wintry lodge. At least until things melt enough to get the whole heir-to-the-kingdom situation rolling, which takes us to the Island Kingdom for part deux.

Because we are dealing with a Christmas special, even though the book is set in October, there's all the Christmas magic. Luca obviously has a sad, formal life with all the pomp surrounding royalty, so Imogen gifts him with a proper Christmas. You know, the kind that is always so heartwarmingly homemade, standard issue Christmas special. And that kind of Christmas special leads to luuuuuuuurve. I kid, but if we get serious for a moment, this book was engagingly written and drew me into the Christmas special. When things get good between Imogen and Luca, it's good.

Until the snow melts and they have to get back to real life. Luca still needs to figure out the whole heir thing. And Gabriella just so happens to Imogen's best friend. So how does the Christmas special transform into a happily ever after for everyone involved? I guess you'll just have to jump on the Christmas special bandwagon. And this is going to be one of a trilogy, so WOOT!

I voluntarily read and reviewed a complimentary copy of this book. All thoughts and opinions are my own. We disclose this in accordance with 16 CFR §255.
---
Buy Now: Amazon
---
Looking for something similar? More smut reviews, coming your way!
Oh Canada, Oh Canada, your smut brings me so much joy!