How did we get here? You may well ask.

I left my job in October, and I needed to just NOT for a little while. In an attempt to give my days some structure (I think), my husband suggested I participate in National Novel Writing Month (NaNoWriMo for short). So I did. Because why not?

Also, Lisa Kleypas challenged me (and Ingrid) to write a book back in September, so…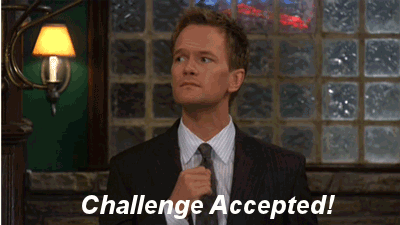 Because I was simply doing this for me, I didn't sign up with the official organization. The rules are these: Write 50,000 words of a novel in thirty days, beginning November 1. That's it. You don't even really have to finish it, but that was my goal.

The Plan
Without the need to commit time by scheduling around a regular job, I was pretty easily able to allocate three hours to writing on weekday mornings. There were definitely days when my schedule was disrupted, but it was easy enough to work around disruptions as long as I was committed to writing. I tend to do things I want to do compulsively and ignore other things, so for most of the month this was not an issue for me. In order to complete a 50,000 word book in a month, I needed to write approximately 1670 words per day. My goal was actually to write a book closer to 75,000 words, which required a 2500 words per day output. Obviously if I wasn't planning to write on weekends or over the holiday, I had to make up time, but I figured I'd see what happened.

I was armed with some advice I'd gleaned from some amazing, prolific authors:

Paraphrasing Nora Roberts, courtesy of Love Between the Covers: I bet if you have your ass in the chair instead of being on social media you'll write more books.

Also from Nora Roberts, from Wait Wait… Don't Tell Me: I feel very strongly writing is habit as much as an art or a craft. And if you write crap, you're still writing… And you can fix that. But if you walk away, then you've broken the habit.

And from Eloisa James at ROM-CON 2019: If you don't love your characters, it doesn't matter if you think you have a great story, it's not going to work.

I'm sure I've internalized other things I've heard from other authors over time, but those three stuck with me this month.

I also considered the fact that I didn't have a great deal of time for research if I was going to focus on writing an entire book in one month, while also doing other useful things with my time. "Write what you know," they say, whoever "they" are, and in this moment it seemed like a reasonable thing to do. I've always thought I'd write a historical romance because until this year that was pretty much the only thing I read, but it turns out I don't necessarily want to write exactly what I read.

"Husband," I said, "I am very excited about this suggestion. Thank you. I am going to write a corporate romance about a law firm in Washington, DC."

"That sounds dangerous," he replied.
The Execution
And so, on November 1, 2019, at 9:00 a.m., my writing/catharsis journey began. I have long suspected that I am a pantser, and it turns out I'm correct. NaNoWriMo is designed for pantsers who just need a little support punching out content. After three hours on the first day, I'd written more than 3000 words. They all simply bubbled out. If it was that simple, I thought, I could totally do this.

Turns out it's not quite so simple. Toward the end of the month, when I had some schedule conflicts and also my characters were doing things that I really hadn't intended they do (for example, I really thought there would be some office wallbanging and there was NONE!), I floundered a bit and my husband said he suspected that my output would show a clear downward trend over time. So I checked:
If we place a trendline over the graphic, there is an overall downward trend, but I'm also a little bit all over the place. I only wrote fewer than 1670 words one day, so that's a win. I suspect that those high points I have on the chart should have been much closer to the end of the book, and I should have plugged in that Farmers Market homey cooking date I'd dreamed up early on. Holly tells me that December is NaNoEdMo (teehee), so I can fix it all when we go through the editing rounds.
I mentioned my characters did things I hadn't planned. I think this is a side-effect of being a pantser and also not having a terribly dramatic plotline and also this is my first book. The slow burn I'd envisioned that would have been some lovely low drama romance died on approximately day 2. (Edit, edit, edit.) I also mentioned I didn't want to write the book I usually like to read. I have theories about this as it relates to historical vs. contemporary romance, which will be discussed further in some Smut Reporting, and I'll chalk it up to that. Suffice it to say, because this was a contemporary corporate romance with the potential for a very ugly power dynamic, I had no interest in writing a power-tripping, possessive, alpha hero who suddenly discovers that he has feelings. Aaaand there goes the office wallbanging.
(There's Sex in Romance Novels)
Speaking of sex, I wrote some. Three and a half scenes, in fact. Some years ago, Holly and I spent approximately a decade writing (and then tearing to shreds) a romance novel. I was therefore comfortable with the idea of writing sex. This round, after the first scene, I thought, "That wasn't so hard, now, was it? It definitely needs to be edited, but I am not going to overthink it right now." Then I got to the second one. The reason "Sexytimes!" is marked on the chart above at a low point is because writing that scene was unbelievably draining. When I finished I was like: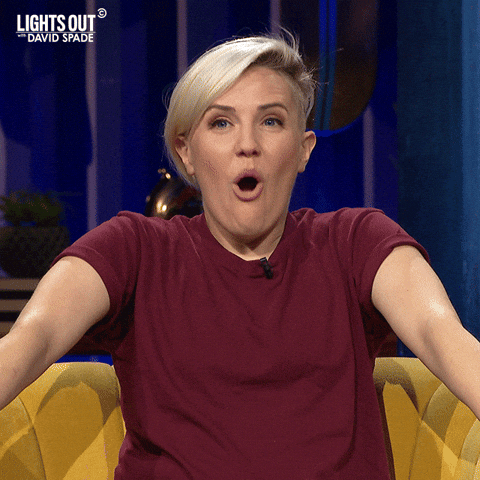 All hail the super sexy sex writing queens! They have superpowers, and we readers should be thankful for them. I could not believe I'd written that. And THEN I DID IT AGAIN.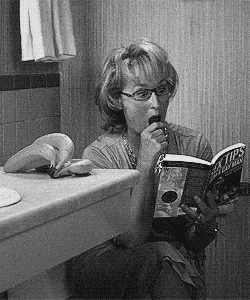 The Conclusion
Finishing a story with characters who behave like emotionally well developed adults was challenging. As it turns out, when one character isn't making stupid assumptions or decisions based on irrelevant life baggage, we might just be hanging out with some kinda cool people we might like to be friends with. We might not be super excited about their romance and HEA, however. I haven't reread it yet because I wanted to let it rest for a few days, but I have a feeling the plot development will need to shift. Maybe I'm wrong. At present, my protagonists have ended up where they've ended up, we're at just over 60,000 words, and I'm looking forward to a robust edit before sending it along to Ingrid and Holly.

The important things I learned were these:
I loved writing this story. It was fun. It was manageable, and it would still be manageable if all you can do is carve out 1.5-2 hours per day to write because you also have a full time job. Most of the days I spent writing, I had to tell myself to stop when my timer went off so I could do some other useful things in my life.
The road can meander, but having a plot with a climactic moment envisioned before you start writing is probably a good idea. It's also probably a good idea not to throw out that climactic moment the minute you start writing because then it's just the road meandering.
It took a heck of a lot longer than reading, but I was able to write for myself a love story I wanted. I understand now why so many romance readers become authors as well.