Heat Factor: Hot cocoa level heat – not the burn-your-mouth kind, either
Character Chemistry: Three of four stories have insta-love and…it works okay
Plot: Connecting thread is terrible love inducing shortbread
Overall: MacLean's snowflake scene is one of the most romantic ever. The rest is fine.

---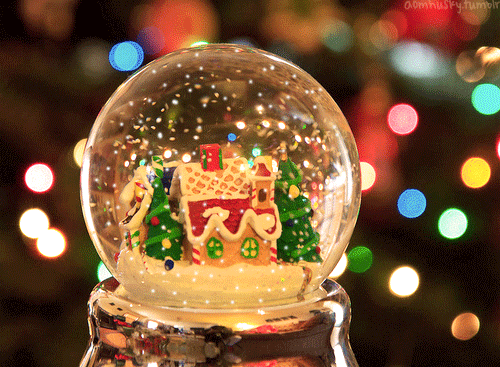 A Christmas anthology!
There is always something that ties together the stories in the anthology, either the subject matter or an element that carries through in each story. In this case, we have Christmas, of course, but on top of that the common element is some kind of love-inducing disgusting shortbread cookies. These cookies seem to be carried through the story somewhat generation to generation, but I cannot for the life of me figure out how that could possibly be since the first story doesn't seem to be set in the 18th century at all. If I had to say anything at all about settings, I'd say the first three stories are Regency or early Victorian. Shupe's story is dated, so there's no question of time setting there.

Holly has mentioned that anthologies tend to be a bit uneven, which I believe is true. In this case, the stories are certainly very different, but the quality of the writing is pretty great across the board, so I would argue that the unevenness come more from the reader's response to the writing style and story content as opposed to the strengths or weaknesses of the writers and the story development.

TL;DR – This is a perfectly nice historical romance anthology to read on a wintery evening, but don't expect sweeping romance.

---
If you'd like a bit more information on each of the stories, here it is:

Meet Me in Mayfair by Tessa Dare
This story essentially takes place in a single night. Louisa is attending a ball at her best friend's house in an attempt to find a husband who can save her family from being evicted from their house. The man doing the evicting? The new Duke of Thorndale. Naturally everything goes wrong for Louisa and she ends up spending the evening with the man she thinks is ruining her family's life. They get to know each other as the night goes on, sometimes in completely outrageous and absurd ways, but what happens when Thorndale figures out he's the bad guy in Louisa's family drama?

The story has the fun of Dare's bantery prose. There's not a huge amount of high stakes drama. If you can buy into falling in love and deciding to marry someone in one night, this is a fun read.

The Duke of Christmas Present by Sarah MacLean
MacLean's story has – hands down – the most romantic scene in any Christmas romance I can remember. Eben can scatter paper snowflakes over me any time. That said, the mood of this story is melancholy. I do have a hard time with second chance romance for a variety of reasons, one of which is time wasted between the protagonists. Also, if there was a really good, meaningful reason for them to be separated, I have a hard time buying into them getting back together.

Eben, Duke of Allryd, has been friends with Jack since forever. Their houses are adjoining and there's a secret passage between them that the children use to sneak back and forth. When Eben inherits his father's hot mess of an estate, he steps up with Jack's love and support–but he refuses to use her dowry to resuscitate the estate because the man should be the provider, obviously. Eventually Jack feels ignored in Eben's quest for wealth, and she leaves. The story centers on her return on Christmas Eve and their working through their past. Flashbacks included.

Heiress Alone by Sophie Jordan
Set in Scotland during a snowstorm, Heiress Alone is the romance of Annis Ballister, heiress, and Calder, Duke of Sinclair. Here we toe the line between full-blown situational comedy and suspenseful drama. You see, Annis has been left behind by her very large family, who have fled their Highland retreat before a terrible snowstorm. She's accustoming herself to the notion of spending the next three or four months alone in the Highlands when Calder comes to the house because thieves are in the area causing all kinds of distress and mayhem.

Annis and Calder did not get off on the right foot, since he thinks she's hunting a title like all her sisters and she thinks he's not very nice. Then a whole bunch of stuff happens–including There's Only One Bed! (sort of)–and they get to know each other. There was a ton going on in this story, from Annis wanting to escape her family by entering a convent to Calder's having to defend against the thieves, so the relationship is not as developed in this one since it's one of many plotlines. It's cute, though. Forced proximity is a fun trope.

Christmas in Central Park by Joanna Shupe
Not a duke duke in this one. Instead, Duke Havermeyer is a newspaper publisher trying to save his paper and his job after a scandal. He strongarms Rose Walker, who is a young, single woman posing as a matron in her advice column, into putting together a Christmas dinner party for the board of the paper. He's obsessed with the truth so that the public and the board will believe in the integrity of the paper. So what can Rose possibly do but continue her charade and put on the dinner with the help of all her servant friends?

If you enjoy Misunderstandings and a good Grovel, you might enjoy this one. It's a sweet romance – not super funny, not too dramatic, just sweet. Of all these Christmas stories, this one in particular embodies the "doing Christmas = love and meaning" sentiment that is so prominent in Christmas smut. And Hallmark movies.
---
Buy Now: Amazon
---
Want more books like this? We have loads of smut here at The Smut Report!
Anthologies are my favorite way to discover new authors