Spindle Cove, Book #5
Castles Ever After, Book #4
Heat Factor: There's nothing like a house party to get a smolder blazing
Character Chemistry: Adorable 
Plot: Must marry
Overall: Yum, yum
---
I do love me a stick in the mud. The Marquess of Granville is certainly a stick in the mud. He's also an older man who's charmed by a younger woman, and it would be hard for anyone to find me a book that's more up my alley.

Granville is boring and proper. Or is he? No, j/k he's pretty boring and proper except that he's not actually a diplomat, he's a spy. Because of course he is. He's a badass emotional iceberg alpha man with BAGGAGE.

Charlotte Highwood is a young lady with a Matchmaking Mama. She's the youngest daughter, and her mother's sole focus now that her sisters are married. At first I thought of describing her as silly, but she's not. She's simply got this light-hearted, buoyant vibe going for her.

Charlotte is the light to Granville's heavy, and the relationship they have speaks to me because there is really nothing more fun than shaking up a serious man who's so into you he'll tolerate all kinds of nonsense. They have numerous interactions that demonstrate this lively, tempestuous sort of relationship, but I think this one is my favorite:

There was only one way she could think of to shake him up, change the rules of his game. 

No one touches my hair, he'd said.

Until now.

She stretched one hand forward, sliding her fingers through his dark, thick hair. Lightly, playfully–teasing it to wild peaks. Until the clipped locks stood on end, in amusing contrast to his piercing gaze and serious expression.

He seemed to have no idea how to respond. 

Oh, dear. This man needed unsettling in the worst way.

One of Tessa Dare's strengths is writing playful banter, and she succeeds in spades in this book. There is a great deal of the ridiculous, so serious and critical readers need not apply. As an example, I present you a scene in which Charlotte is trying to solve a mystery and finds her way to a parfumier. The parfumier delightedly tells her the ingredients of his wares, horrifying Charlotte. Granville finds her there, interrupting her sleuthing, and she tells him what she's discovered.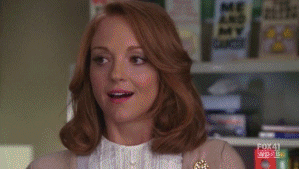 "You wouldn't believe what goes in these things." She offered her perfumed wrists. "Here, tell me which scent you prefer. Lilies and whale vomit, or lemon balm and beaver's arse."

See? It's fun! It's even more fun when Granville leans into her and tells her that her own scent is his favorite.
There are points that caused my brow to furrow, though. They detracted from my overall enjoyment of the book, but not enough for me never to read it again if I'm looking for something fun. There are little things that I always find absurd in historical romances–Charlotte gets mad at Granville for signing the betrothal contracts with her mother and not her, but she's not of age, for example. Seems to me she wouldn't necessarily expect to sign her own contracts, but I admit that I'm not an expert on early 19th century English marriage. Please advise if you know something different. Little attitudes like that that seem to be presented from an anachronistic standpoint but illustrate the independence of the heroine, and I find them unnecessary.
The other thing that bugs me is Charlotte's relationship with her supposed best friend, Delia. It seems to be a plot device rather than a friendship. I guess it's possible that I might not share my feelings for a man with my best friend, depending on the man and the best friend. I admit it's possible, in any case, that Charlotte might not share the scope of her relationship with Granville, especially when she thinks she can still save them both from an unwanted marriage and still have a grand adventure with Delia, no one the wiser. But she spends SO MUCH time with Granville, and she develops such strong feelings for him, it seems improbable that she wouldn't at least tell Delia that she's changed her mind about Granville and that she likes him and is actually interested in him. Charlotte doesn't even admit the relationship to Delia after she and Granville agree to get married. And Granville is all up in her bedroom freaking out about her being poisoned. And yet Delia is shocked and betrayed when she finds out about the relationship.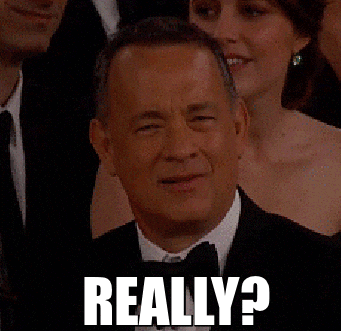 If you love that Bridget Jones's Diary Bridget/Darcy vibe, you'll probably enjoy this book. It's playful. It's bantery. It's got the serious hero who meets the sprightly heroine and thinks, "That's what I need in my life and I'm going to have it."
Yum, yum.
---
Buy Now: Amazon
---
Looking for something similar? As usual, we have recommendations.
There really IS nothing like a House Party to get a smolder blazing
Let's hang out in the English Countryside! Tea and crumpets all around!