Hermosa Beach, Book 2
Review of Hermosa Beach, Book 1
Heat Factor: ehhhhh….
Character Chemistry: Warm/hot but with a bucket of cold water 
Plot: Friends try out a casual hookup situation but can't seem to stop!   
Overall: This is a well-written book that I ultimately did not finish because I just couldn't connect with the somewhat entitled and off-putting characters.
---
I regularly get teased for being able to find good things about almost any book I read, and I can certainly compliment the author on her writing style and storytelling…but I just couldn't empathize with or connect with the characters here.
I imagined this book being somewhat akin to the old Laguna Beach-type shows that were popular when I was in high school – a group of well-off, cliquey teens kind of floats through life with the kind of drama only the very privileged can churn up. Unfortunately, the level of entitlement was just too much for me.
At one point Lennon, the heroine, is trash-talking this colleague who resents Lennon for walking into a higher-level position because it's her family's company – and Lennon basically points out that of course she was going to head straight into upper-level management straight out of undergrad because it's her grandpa's company, duh! And I was immediately just straight up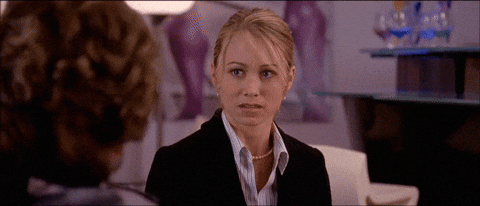 On the one hand, A+ for nailing that "I'm a college graduate and I know all" type attitude only the young 20's can deliver, but also it's hard to root for someone when they're just really kind of morally underdeveloped. And that's the way the entire group of kids felt. Just kind of like they had no frame of reference for what it was like to exist with other human beings who didn't skate through life partying and hooking up and being handed high-paying jobs they aren't qualified for. What I thought I was going to feel when reading was that laid-back, no worries, the world is my oyster type sexy beach read, but it just didn't quite hit the mark for me personally. I will say that I would definitely be interested in trying a different book by Jillian Liota – she's a good writer and I'd love to see a different cast of characters with her voice.
I voluntarily read and reviewed a complimentary copy of this book. All thoughts and opinions are my own. We disclose this in accordance with 16 CFR §255.
---
Buy Now: Amazon
---
Other books that have some similar characteristics:
California dreaming on such a winter's day
It's not serious, we're just hooking up. I swear.