The Brown Sisters, Book 1
Heat Factor: P-r-e-t-t-y steamy
Character Chemistry: They spend a ton of time together so it's very good.
Plot: Near death experience triggers desire for living more fully; very good-looking super helps
Overall: I'm in squee territory
---
This. Book.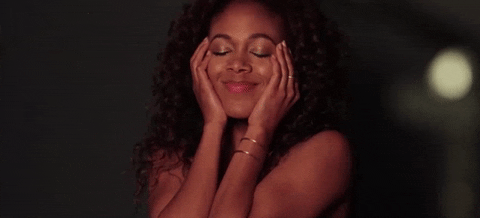 It's a bit of a hate to love story. Chloe has chronic pain, so when she's having a hard day, the first thing to go is her politeness. Red was abused by his uptown girl ex, so he assumes the worst every time Chloe opens her posh mouth. Then Red finds Chloe in a tree because she decided to rescue a cat (as one does), and continued exposure makes them realize that maybe the other isn't all bad after all. Maybe the other is actually just perfect, in fact.
The continued exposure occurs in part because Red is the superintendent in Chloe's apartment building, but that was the case before the cat incident. The cat incident leads Chloe to ask if she can keep the cat in her apartment even though cats aren't allowed, and Red agrees, at least for a limited time. As they're conversing, Chloe suggests an exchange of goods and services: Red can give her a ride on his motorcycle so she can check off one of the items on her "Get a Life" list, and she can provide a free consultation as he starts to set up an online presence to promote his art. That goes well enough that she suggests more activities on her list, and wouldn't you know it? One thing leads to another.
There is so much to love about this book.
First, Hibbert's writing is evocative and delightful. For example:
If she was going to get any work done today, she needed to feed herself, too. She should brew green tea for the antioxidants and make a healthy breakfast rich in whole grains for slow-release energy. However, since that sounded extremely difficult and her body ached as if she'd been stomped on by a god, she improvised by eating handfuls of Coco Pops straight from the box and gulping apple juice from the carton.
OR
For approximately the thousandth time that day, she cursed her numb-footed, sleepless night and all that it had led to. There he sat, devastatingly handsome, and she was sweating in a lemur outfit like a child who didn't know how to dress herself.
OR
He wanted to find every friend who'd ever ditched her, and especially her fucking fiance, and force them all to walk barefoot across a room full of Legos for the rest of their lives. 
Or this one that I couldn't not send to Ingrid and Holly immediately as I read it:
His fingertips grazed hers. Her body lit up inside, reacting as if he'd offered to rip off her clothes and do her on the counter–not that she wanted him to, because she really wasn't feeling very well, and it would be murder on her lower back. She sternly informed her nipples of these pertinent facts, but they gestured rudely at her and continued to tingle like a pair of slutty batteries. 

Meanwhile, Red somehow managed to remain gorgeous while wearing a man bun.
(Ingrid was tickled by the slutty nipples sentence and Holly the man bun, if you were wondering. There's something for everyone here.)
It's not all playful–how can it be when Red is recovering from a difficult, abusive relationship and Chloe has terrible, chronic pain from fibromyalgia?–but overall, Hibbert's presentation is playful, and it made me happy.
Second, Red and Chloe have all kinds of problems and baggage, but I loved them.
Red is constantly described as gorgeous, and I believed it, but he's pretty much the antithesis of what I generally would describe as hot. He's got long hair and tattoos all over (including on his fingers) and wears rings on multiple fingers, and he is an artist who rides a motorcycle. But he's also a cinnamon roll (like, maybe the best cinnamon roll hero EVER), and I want him to take care of meeeeeeeeeeeeeeeeeee.
Also, Chloe is a big woman, and I have realized–particularly after finishing this book–that these heroines finding love and acceptance from amazing men is important to me. If you have any recommendations, please let me know! For a heroine with baggage, Chloe accepts herself as she is for the most part. She simply realized after a near-death experience that the coping mechanisms she used when she got sick, and the abandonment she felt as a result of losing all her friends afterwards, were holding her back from having the life she wanted. AND she doesn't do silly things like adhering to her "Get a Life" list exactly. No, she acts like an adult and amends the list as she realizes what's really important to her as she continues on her adventures.
I also appreciated how Hibbert treated the climactic moment, but let's avoid spoilers. All I'll say is that it was well constructed for a pair of self-aware adults who are both having a really hard time.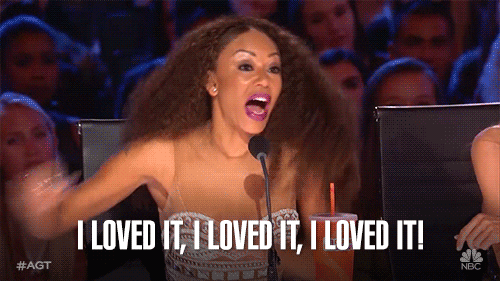 ---
Buy Now: Amazon
---
Looking for similar tropes or characters? We, as always, have suggestions:
Whatever, ERIN, artist heroes are the HOTTEST
I like that fluttery feeling that a truly charming book can elicit