Heat Factor: Primarily present to contribute to hilarity
Character Chemistry: Brent is a cinnamon roll and Heidi is a delightful mess
Plot: Shy woman accidentally begins journey of self-discovery after drinking too much wine and starting a podcast.
Overall: I die.
---
From hotdishes to (cookie) bars to Minnesota nice, this story was delightfully, hyperbolically Minnesotan. Or, you know, it could also apply to eastern North or South Dakota or Wisconsin or even Iowa (but there is an Iowa joke in here because of course there is). Heidi, the heroine, says "Uff da" on the regular.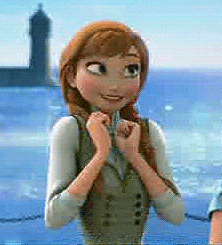 This book is hilarious. I listened to the audiobook, which was released first, but Sivec and Arndt have also published the ebook, so pick your poison. I'll simply say that Andi Arndt is an absolutely amazing narrator. I have enjoyed everything I've listened to by her. And here she's also an author, so she nails all the characters. Also, Heidi starts working at a recording studio, and knowing that Arndt was one of the authors and also (obviously) works at a recording studio just tickled me.
Okay, okay, okay. I'll focus. Heidi Larsen's kindergarten teacher job has been eliminated at the school where she was working, and she's realized that she doesn't actually want to be a kindergarten teacher, but she's afraid to disappoint her parents. Nevertheless, she gets an interview at a recording studio and BAM!
She finds out they record romance novels at this recording studio and is all, "Oh! I love romance novels! I read all my mom's Amish romance and it's soooooooooooo sweet!" And I'm like: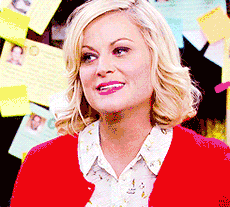 Then she makes friends with an erotic romance novelist, who gives her some content and helps her focus on her journey of self-discovery and It. Is. Everything. Heidi drinks a little too much Franzia and starts recording a podcast using some old equipment she brought home from work because she was too frazzled and embarrassed to throw it away when she left the office. She's lost and also really wants to ask out her hot neighbor, Brent, but lacks the confidence to do so. She names the podcast "Heidi's Discount Erotica." It's ridiculous.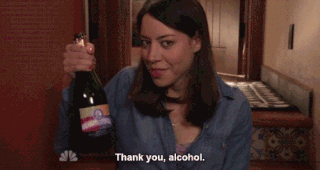 At first, I was a bit concerned that romance would be conflated with erotica, but it's not. Sivec and Arndt do a great job of discussing the empowering aspects of romance using the comedy of Heidi's self-exploration as she learns the genre. She begins as a naive young woman who calls a penis a "fern" and can't even read aloud the romantic bits in Amish romance. Heidi's romance novelist friend gives her excerpts from the book she's writing to practice reading sexy stuff so she can be more confident about it AND she gives Heidi little baby goals to help her be more confident about asking out her sexy neighbor (with dimples!).
Here's what I liked about this journey Heidi's on:
1.SHE chose to do it. Starting with getting a job that wasn't what her parents expected and then continuing once she had accidentally started her podcast. Heidi had realized that she wasn't really where she wanted to be and she wanted to make changes so she was comfortable with herself. The primary focus of this wasn't even about being confident enough to ask out the hot neighbor. It was about being confident.
2. When Heidi and Brent (the sexy neighbor with dimples) finally go on their first date, Heidi has outfitted herself in a new, slinky dress, a makeover from the department store makeup counter (that sounds horrendous), and borrowed heels. Here she's trying to be a woman she thinks Brent would want to date, because she's seen some of the women he's dated and she does not think she measures up. Which I get, because alphabet dresses might be super cute and fun, but don't scream sexy. BUT Brent asks her if she's comfortable and she's like, "I'm really not." And then she can finally embrace that she's wearing the clothes she likes and it doesn't matter that they're kindergarten teacher clothes because they're what she likes.
3. The sex is hilarious. There's one point where Heidi is thinking about all the stuff she has to focus on in order to do a blow job properly, and it feels so real. The erotic romance novelist character has already told us that there's some unrealistic fantasy about aspects of the books because that's what we as readers want, and then here we are at what is really not a hot fantasy. If you read sexy books, you will probably appreciate the difference between Heidi's blow job and the steamy, erotic, skip-all-the-awkward-bits blow jobs of romance novels.
Expectation: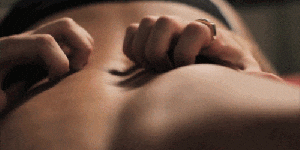 Reality: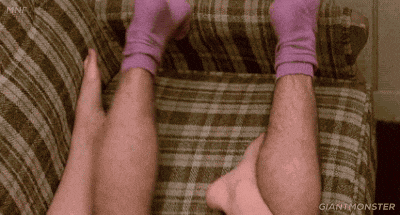 4. Everybody's a little repressed, but everybody also embraces the smut. Nobody scorns Heidi for working at a recording studio where the narrators read romance novels. They might not discuss it openly, but the people in the relationships in this book are having sex, and they are enjoying it. It's not shameful.
As for the rest… I'm sure that some folks would be offended by the Minnesota stereotypes, and that's fine. For me, it's all in good fun, hyperbolizing the types of things we already would tease about anyway. My accent usually isn't noticeable unless I say "root" or "roof", but put me at a table with a bunch of Minnesotans, and my husband looks at me like I just teleported in from another planet. Arndt nails the accent in the audiobook. All of the Minnesota stuff in this book is spot on. I will say I think I've only ever actually had tater-tot hotdish once, though. And lutefisk only at Christmas.
Romance-wise, I acknowledge that Brent is rather 2-dimensional. The vast majority of the story is about Heidi, and the romance is very sweet, but since Brent isn't contributing much to the conflict or drama except by existing, he's not doing a lot of work as a character. This is a totally low drama romantic comedy, and it is delightful.
---
Buy Now: Amazon
---
Looking for more smut like this?
I am craving hot dish now! Please give me more Midwestern smut!
I'm not picky, just give me all the contemporary romance you can think of