Modern Love, Book #2
Heat Factor: Sweet and awkwardly real
Character Chemistry: Two-way pining is the best!
Plot: #planebae reimagined
Overall: This book is so excellent! Read it!
---
Thanks to Twitter, I learned before I read Girl Gone Viral that it was written as a sort of response to the #planebae fiasco of 2018. I had not previously heard of this thing because I only started using Twitter recently for the blog, and if you also have never heard of this, the short of it is that one person switched seats with another person on a flight and then live-Tweeted about a fantasy budding relationship that she had helped facilitate by asking to switch seats in the first place. On the one hand, OMG! Cute love story!!!!! On the other hand, HOLY INVASION OF PRIVACY, BATMAN!
Let's begin.
Scene:
Woman sits in a crowded cafe, minding her own business. Man approaches and asks if he can share her table because there's no room. She consents. They chat. He splits the spines of his books. She declines his request for a date.
Now let's imagine that someone sitting at the table next to this pair started tweeting about a fantastical budding romance, insinuating that the pair went off to the bathroom together (gasp!) and declaring that the two would start dating after this adorable meet cute! Consent to this tweeting requested and granted? Hard no.
Rai's writing is captivating. I was immediately absorbed by the story. I am a sucker for a little unrequited love, forced proximity romance, and this is the good stuff.
Katrina King escaped an abusive father by marrying a much older, extremely wealthy man. A kind man, who asked nothing of her but companionship. A man who was apt to rescue people when they needed rescuing. His head of security was Jasvinder Singh, who also needed a little rescue after being medically discharged from the army. When her husband died, Katrina decided to live in seclusion, letting go of all her husband's staff, but asking Jas to remain as her personal security guard. He stays. He's been in love with her for years, and she has no idea.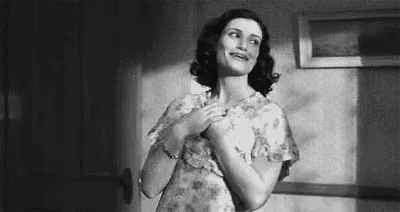 For a long time after her husband's death, Katrina was primarily working on managing to live (to function) with her severe anxiety. Jas was there for her the whole time. But when the book begins, Katrina is beginning to feel she's ready to venture forth. Maybe date. Maybe find somebody who will make her get over her outrageous and unreciprocated feelings for her employee of all people. Until some lady with boundary issues decides to start a hugely invasive Twitter thread that goes viral makes Katrina feel unsafe in her own house. Then things fall apart–or come to a head?
Jas is also going through some stuff that relates back to his time in the army, and he's a super stoic tough guy, so he's toughing it out like a tough guy does. But when Katrina says that even with all the security layers Jas has around her, she'll feel better about the Twitter situation if she can just go live in a house in the country, Jas takes the opportunity to run from his own worries as well. Because, you see, he has a house in the country. He just never goes there.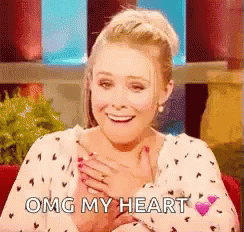 Please commence forced proximity situation in which all the things happen that bring the romance into the wild.
Jas knows Katrina really well–it's his job–but he's kept such a lid on himself that this forced proximity in a space that belongs to him finally allows him to open up to Katrina in new ways. This is one of the most butterfly-inducing romances I've read in a long time. And I've had a very good run lately. It's an excellent balance of "is this real?" angst and unparalleled adorableness. Yes. Adorableness. I don't care if these protagonists are nearing 40.
On the surface, we're considering this whole privacy-in-the-world-of-social-media thing. But that's not all Rai does. We're also able to view what a loving, supportive partner looks like when someone has severe anxiety. And we're able to consider what's important with respect to the give-and-take in a relationship.
Point the first: Rai's example might feel extreme, but the fact is that we honestly don't know what the impact will be to another person if we don't gain consent before looping them in on the rollercoaster that is social media. In this case, one party is terrified by the publicity, while the other guy who sat down at the table decides to ride the fame train as long as he can. But even that guy didn't consider what the impact would be to the third party in the story when he decided he wanted to be famous, and he made things even worse. Rai's presentation is thoughtful without being preachy.
Point the second: Everyone experiences anxiety to some extent, as it's a natural thing. That anxiety is not the same as what someone with an anxiety disorder is dealing with. Partners who don't get this struggle to support loved ones because it's easy to get frustrated with something that feels so wholly irrational. That's why Jas's response to Katrina is so beautiful. He is simply there for her. Patient, understanding, kind. And she knows he's there for her. But she gets to be herself. They've known each other for a long time, so we don't get to see what obstacles they had to overcome to get to the point where he knows what she needs as she manages her anxiety, but when it happens… Beautiful.
Finally, point the third: Jas is so in love with Katrina that he eats breakfast every morning even though he doesn't really care for breakfast because she makes it for him. It's a way she cares for people. But Katrina struggles with how real Jas's feelings are because he's too selfless. But she's also very selfless. Beginning relationship angst is something I do not miss. Even so, I appreciated Rai's unique take on this relationship give-and-take. Because sometimes it's hard to remember that a relationship is give-and-take. Like, it might be reasonable to voice one's own needs and preferences.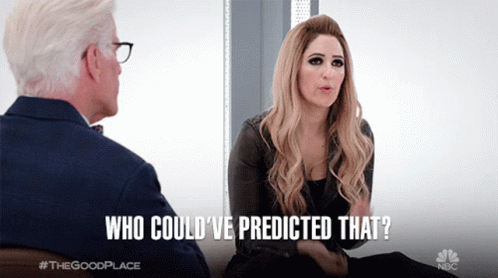 I just reread the last chapter to write this review and I gasped-melted-swooned all over again. This is a Good. Book.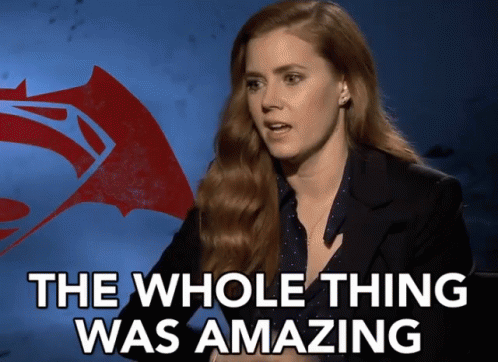 I voluntarily read and reviewed a complimentary copy of this book. All thoughts and opinions are my own. We disclose this in accordance with 16 CFR §255.
---
Buy Now: Amazon
---
Looking for more smut like this?
Bodyguards, cops, and bounty-hunters – the best of lawmen, all in one place