Looking for a new author? Here's everything you need to know about Mia Sosa, whose books include One Night with the CEO, Acting on Impulse, and The Worst Best Man.
What She Writes:
Contemporary character-driven M/F romances featuring characters of color.
What Makes Her Unique:
The hottest sex scenes that also move the relationship forward.
Writing Style:
Mostly alternating first person POV (her first trilogy is 3rd person) with characters and stories that tend to be very grounded, even when they include wealth/celebrity. Her writing features feisty heroines and situational humor that breaks up the heavier moments.
Why We Love Her:
She's a great writer, but folks, Sosa can really write sex. Like, the hottest sex scenes that really belong in the moments in which they exist and that drive the story and the relationship forward. She's also good at writing relationship struggles not caused by people being stupid or making stupid assumptions about their romantic partners. You might want these characters to wake up (!!!), but you'll understand where they're coming from, too.
She Might Not Be For You If:
Not a lot actually happens in Sosa's romances, so if you prefer your smut to be plot-driven or suspenseful or adventurous, she is probably not a good fit for you. Also, skip her books if you prefer closed-door or no sex romances.
Notable Quotation:
But trust me, listening to your breakup on a local radio show sucks big balls. Like huevos the size of a tuberous bush cricket–relatively speaking, that is. Stay with me here. You see, while some men walk around like their balls make up 14 percent of their body, this insect's balls actually do. Nothing like a spirited game of Trivial Pursuit to round out your cultural literacy. And yes, I was tipsy, pero that morsel of uselessness made an impression on me, penetrating my apple martini haze and settling in my brain for eternity.

–Acting on Impulse
How I Feel When I'm Reading: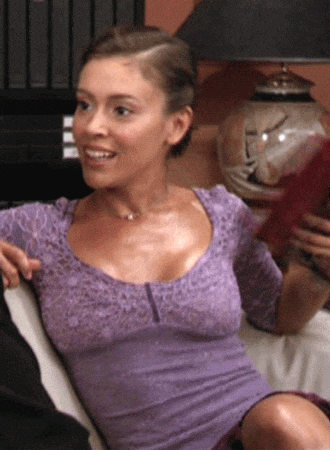 The Bottom Line:
Sosa is really good at crafting a low-drama romantic narrative that is still suspenseful enough to be a page-turner. Her tagline is: "Funny. Flirty. A little dirty." and that is a pretty accurate summation.
Reading these books feels good.
Start With: 
The Worst Best Man.