Family Collection, Book 2
Review of Family Collection, Book 4
Heat Factor: There is so much sex, but it's so emotional.
Character Chemistry: It's instant but also nurturing.
Plot: Young, assertive electrician ogles older professor, who ogles him back, thinking that's the sum of the relationship. But young, assertive electrician has other ideas.
Overall: This book is so low key and so snuggly.
---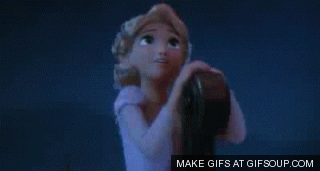 After we published the review of The Half of Us, and I was all kinds of gushy (that one made my best of 2019 list), another reader suggested that I listen to the audiobook because the narrator was amazing. And so Cardeno C. offered me a free audiobook so I could see for myself, which was totally awesome and wonderful. And you know what? Ezekiel Robison did do a great job of narrating this book.
Okay. So. Strong Enough is the second book of the Family Collection series, and it tells the story of Emilio Sanchez and Spencer Derdinger. (The Half of Us is book 4, and Abe has a cameo appearance in this one, as do others in the series.) Emilio is 22, studying for the general contractor's exam (or whatever that is, license? IDK) and working as the electrician for his family's construction business. He's young and fit and knows how to wield power tools and wrenches and it's hot, okay? And when he saw this shy, adorable professor at the construction site at the university, he decided to hang around the site even though he doesn't really have to, trying to get this professor to notice him.
The thing is, the professor's already noticed him. Sweaty, virile man. Spencer spies on the construction site from his office, fantasizing about a certain sexy construction worker. But he's 38 and considers himself dumped, boring, and past his prime. Pretty sure the only thing the young construction worker will ever be to himself is eye candy. Until one Friday night when finally Emilio catches Spencer and asks him out…
So here's when I'd say you either buy in or not. Emilio asks Spencer to have dinner and Spencer is very confused, so Emilio blithely says something like, "I'll just follow you home and we can do dinner this evening. NBD." And Spencer is still very confused about WTF he is happening right now. And a few hours later, before they've even had dinner but after they've talked for a minute and had orgasms, Emilio decides that Spencer is the man for him and he's going to move in, and you can't help feeling a little like an Anchorman quote: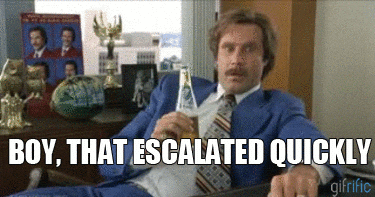 If you're not willing to take that jump with Emilio and Spencer, then don't read this book. But it's really nice if you are willing.
Most of the drama derives from Spencer. He's older, but he's shy and not as assertive as Emilio. Partly this is probably just his personality, but possibly it stems from the fact that he was raped by a lover when he was young, and now he struggles with sexual intimacy and erectile dysfunction. His ex, who was older, wasn't willing to give what Spencer needed and, dissatisfied with their sex life, he cheated on Spencer and dumped him. But Emilio is special because first he inspires a spontaneous erection for Spencer, and then because, even though he's more dominant (and is physically larger), he reads Spencer and adjusts his actions to make Spencer feel safe and comfortable and desirable. This aspect of their relationship is probably what I enjoyed most about this book. Emilio took pains to make it clear to Spencer that whatever Spencer had going on worked for Emilio, and Spencer didn't need to doubt himself with Emilio. This applies to aspects of their relationship in and out of the bedroom.
And, of course, since it's the Family Collection, there's the snuggle factor of Emilio's big, warm, loving family. They provide some insight and depth into Emilio, and they also expand the acceptance that is wrapped around Spencer as the book progresses.
If you're looking for a book with a lot of action driving the plot, this is not a good choice. If you are looking for a book that's the reading equivalent of a really good hug, I'd recommend it.
I voluntarily read and reviewed a complimentary copy of this book. All thoughts and opinions are my own. We disclose this in accordance with 16 CFR §255.
---
Buy Now: Amazon
---
Looking for something similar?
What happens in Vegas…makes for a fun romance novel
Electricians, construction works, and mechanics, all in one place