Seducing the Sedgwicks, Book 3
Review of Seducing the Sedgwicks, Book 1
Heat Factor: I'm waffling between "the door's ajar" and "snuggled under a pile of blankets"
Character Chemistry: These two clearly adore each other
Plot: IDK, love is hard?
Overall: Character-driven, low-key, friends-to-lovers M/M snuggles
---
On the surface, if I were reading Two Rogues Make a Right only for myself, I'd say, "Well! That was a comfortable read with adorable friends-to-lovers joy."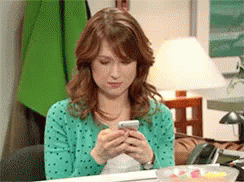 But I was not reading this book only for myself, so now I have to think, and I am having many thoughts.
Here's the deal:
Martin is a penniless baronet with a lung ailment who was abused by his father and feels like he's never had any choices in his whole life. Will is a disrated former naval officer with an opium addiction after being in the situation that resulted in his leaving the navy. Martin and Will are childhood besties who have been there for each other in one way or another for their whole lives.
When the book begins, Will is the one rescuing a nearly dead Martin from a gross attic where he's dying because he's got no money and no idea how to actually take care of himself. But Martin made his own choice for once so there. They wind up in a one-room cottage on one of Martin's entailed properties.
Y'all, there's only one bed in this little cottage where Will took Martin to get well, and they've been low-key in love with each other for years but it's Georgian England and there are just a lot of feelings happening.
Here's where we get to thought one: I think the feelings these two have for each other, or their interpretations of what those feelings mean, could have been tidier. At one point, for example, Martin thinks that Will would follow him to the ends of the earth just because Martin wants it, and at another he's freaking out at Will because he feels like Will hasn't committed to love. I grant you, it's totally possible for humans to be complex and confusing and generally self-contradictory, but it's not ideal for me, the reader, to be wondering if the problem is that Will is going to take this relationship too seriously or not take it seriously enough. At another point it seems like Martin is having a similar flip-flop.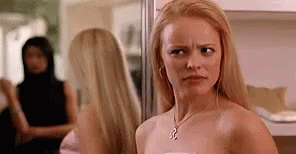 Then there's this whole they've loved each other forever thing, and now they're in love. I read Martin as demisexual, although it's possible he's just never had the opportunity to meet people or have sex after his dad made him a shut-in (so Martin is a virgin hero, FYI). For his part, Will is bi- or pansexual. I thought the friends to lovers trope was great. It was clear that Martin and Will adored each other unconditionally, and the forced proximity after being mostly separated since their teens was the jolt they needed to realize that that treasured friendship meant something more.
It's just that, here's where we get to thought two (and three…and possibly four): These guys both have a huge amount of trauma in their lives, from both of them having pretty terrible childhoods to Martin's poverty and illness to Will's abuse in the navy and subsequent addiction. But the tone of the book does not dwell on the depth of that trauma at all. It's mentioned, of course, or I wouldn't know about it, but "angsty" is definitely not a word I'd use to describe this read. It was a little strange for these traumas to be shaping these characters and also be treated somewhat lightly.
Then, too, this series is Seducing the Sedgwicks, and there are five brothers, and so far three of five men are in M/M relationships, so what is that saying about Will's childhood and sexuality? We at The Smut Report had a little conversation about the Sedgwicks, and agree that a token straight brother would go a long way in making it feel less like this family's childhood traumas were directly related to them all being in M/M relationships. Because "gay as a consequence of childhood trauma" is problematic, to say the least. (Edit after feedback: I should, I think, rather have said "queer as a consequence of childhood trauma" is problematic, given that "gay" is hyper-specific. I was thinking generally but was imprecise in my verbiage. To elaborate, I see the problem here as similar to the literary problem of "the only marginalized character in the whole book is the villain." It's not impossible, but as a clear choice on the part of the author, it boils down to: What is the underlying messaging here?)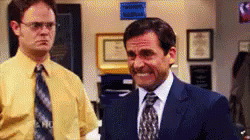 This is a character-driven romance, and much of the drama stems from a lack of communication. In some ways this absolutely makes sense. Who wants to ruin a lifelong friendship by making an unwanted advance? Who wants to assume that the other man is interested when they both know that the relationship that would result is illegal? But in some ways it's obnoxious. Martin in particular makes decisions and assumptions based on what would be best for Will, or what their relationship should be like, without talking to Will, and this, as we know, takes away Will's agency. On the other hand, Martin is an uncommunicative mess, so "doing the right thing" regardless of the consequences is totally in character for him.
I also haven't read the other books in the series, although I'm familiar with them, and there were several points at which I felt like I was maybe missing something. This is supposed to be a stand alone novel in the series, but it felt like I should have known some backstory.
When all is said and done, if you're looking for a warm fuzzies read with protagonists who love unconditionally, even if not openly (at first anyway), you might pick this one. Just don't overthink it.
I voluntarily read and reviewed a complimentary copy of this book. All thoughts and opinions are my own. We disclose this in accordance with 16 CFR §255.
---
Buy Now: Amazon
---
Looking for something similar?