Bareknuckle Bastards, Book 3
Review of Bareknuckle Bastards, Book 2
Heat Factor: Very sexy
Character Chemistry: If you're looking for a 380-page grovel, you've come to the right place
Plot: Stay with me – He tried to kill her when they were kids – Stay with me! – Now he's a fraudulent duke – Stay with me – And she's the queen of the Covent Garden criminal underground
Overall: MacLean nailed the close on this trilogy.
---
If you've read the first two Bareknuckle Bastards books–and I would recommend doing so before reading Daring and the Duke–you'll know that Ewan is going to have to be redeemed in a big way in order for MacLean to pull this off. There are allusions to/discussions of what happened in the past, so you can dive into this book without reading Wicked and the Wallflower and Brazen and the Beast, but it's difficult to understand just how bad Ewan has been if you haven't been immersed in this world before. Of course, if you've been paying attention and reading between the lines in those first books (and, I'm gonna be honest, if you've ever read a romance with any kind of antihero before), you'll know before you open the cover of this book that there's more going on with Ewan than what we saw previously.
I love me a mess of a man, so I'm thinking Ewan's going to be a delicious snack, and I really want to know how MacLean manages to pull through for us.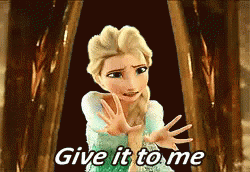 Readers, she so exceeded my expectations. With this historical novel, she pays attention to equality, emotional maturity, forgiveness, diversity, etc. It's chock full of attention to detail.
The premise here is that four children associated with the Duke of Marwick were born on the same day (at the same hour!). If you're not interested in having a bit of fun, that's your first sign that you should probably just steer well clear, because even though the tone of these books is serious, MacLean leans in to the bananas, and readers should saddle up for a fun ride.
Anyway, the three boys were Marwick's bastard sons, and the girl was the duchess's bastard daughter. Marwick baptized the girl as his legitimate son, brought the boys together to vie for the role of heir, and generally behaved like a sadistic monster. The four children became as close as siblings could be…until the duke forced the issue and Ewan tried to murder the other three, forcing them to run away to London. Devil, Whit, and Grace ended up in Covent Garden, literally fighting for survival, until they finally became the most powerful, wealthy rulers of the Garden, while Ewan became the powerful, wealthy duke.
From the word "go"–which is to say, from the moment we meet them in Wicked and the Wallflower–we know that Grace and Ewan are going to be the protagonists of the third book. Which means that we also know there's something going on with Ewan's behavior that we don't fully understand. Because I have never read a full-blown dark romance published by Avon, and I don't expect the first to come from Sarah MacLean.
BUT. Ewan's only crimes aren't in his past. When his brothers tell Ewan that Grace is dead in order to protect her, Ewan loses his damn mind and tries to destroy them. Like, burn it to the ground grief. He has a lot to make up for, which is why I think it's important to read the first two books, because without them it might be difficult to understand why he really does need to grovel for, like, the whole book.
Here's the thing(s):
Grovels create a worthiness dynamic, which is difficult to adequately fix.
Grace and Ewan are both extremely powerful and wealthy, but in different worlds, and those worlds don't mix well.
Ewan is not actually the duke, and if he's discovered he could be hanged.
I'm over here wondering, "How is MacLean going to pull this off?!?!" 
Because in my experience, there is always some disappointment about the resolution of issues like this. The power dynamic created by the grovel isn't properly resolved, or someone gives up something in a grand gesture that seems stupid to me, or something else happens. With a narrative this complex, it's really difficult to create a resolution that feels like all parties really, honestly, truly got the best ending for themselves. That they're really, truly in an equal partnership.
MacLean nailed it.
There comes a point when something's gotta give in order for these protagonists to get their HEA. Ewan's grovel has to be enough for Grace. They have to find a solution to their wildly different lives. And that's the real struggle here. Love should be enough, but it isn't. We knew there was something we didn't understand about Ewan. We knew he and Grace would be able to find love again. Duh. It's a romance novel. We don't know how a fraudulent duke and the queen of the criminal underground of Covent Garden could possibly be together permanently, especially when we pile on the history of pain and mistrust between them. And yet… It is a romance novel. It has to happen.
When the shift happens and we see everything that Grace, Devil, and Whit have and everything Ewan doesn't, it's just… *chef kiss* Daring and the Duke was so thoughtful and so delicious. I wish I could read it again for the first time. 
I voluntarily read and reviewed a complimentary copy of this book. All thoughts and opinions are my own. We disclose this in accordance with 16 CFR §255.
---
Buy Now: Amazon
---
Looking for something similar?