Matchmaker Bay, Book 2
Heat Factor: The perfect amount of spice – that sweet spot where there's enough sex so it's sexy, but not so much sex that it's erotic romance
Character Chemistry: I absolutely believe that Jake and Nora are best friends. 
Plot: Big City Doctor moves to Small Town, Befriends Local Hermit. With Benefits. But also, this is a story about grief and finding love where you least expect it and letting yourself feel.
Overall: I am an emotional mess and I loved every minute of it.
---
Question for the audience: what makes a comedy a comedy? How much humor is the baseline amount? And how many serious moments can you have until it tips over into something else? Holiday's books are consistently marketed as comedies, but I cried my way through Paradise Cove – in the most satisfying, cathartic way. On the other hand, the dialogue is sharp and there is some situational humor and a bit with a dog and a Spry Romancelandia Granny (h/t Superwendy), all makings of a romantic comedy. When I brought this dynamic up to Erin and Ingrid, Erin correctly pointed out that many comedies have cry moments when things pull together, so I'll go ahead and call this a comedy. But if you're reading this expecting 100% hilarious slapstick humor, please reset your expectations.
Here's the basic premise. Nora has just gotten out of a long term relationship, and has decided that she needs a reset – so she leaves her job as an ER doctor in Toronto to take over a family practice in a small town in Ontario. She sees this as a temporary measure; she'll stay in Moonflower Bay for two years while she finds herself (turns out that long term relationship was sort of toxic in retrospect) and saves some money, and then she'll head back to the big city. On her first day in town, she meets Jake Ramsay, aka Aquaman: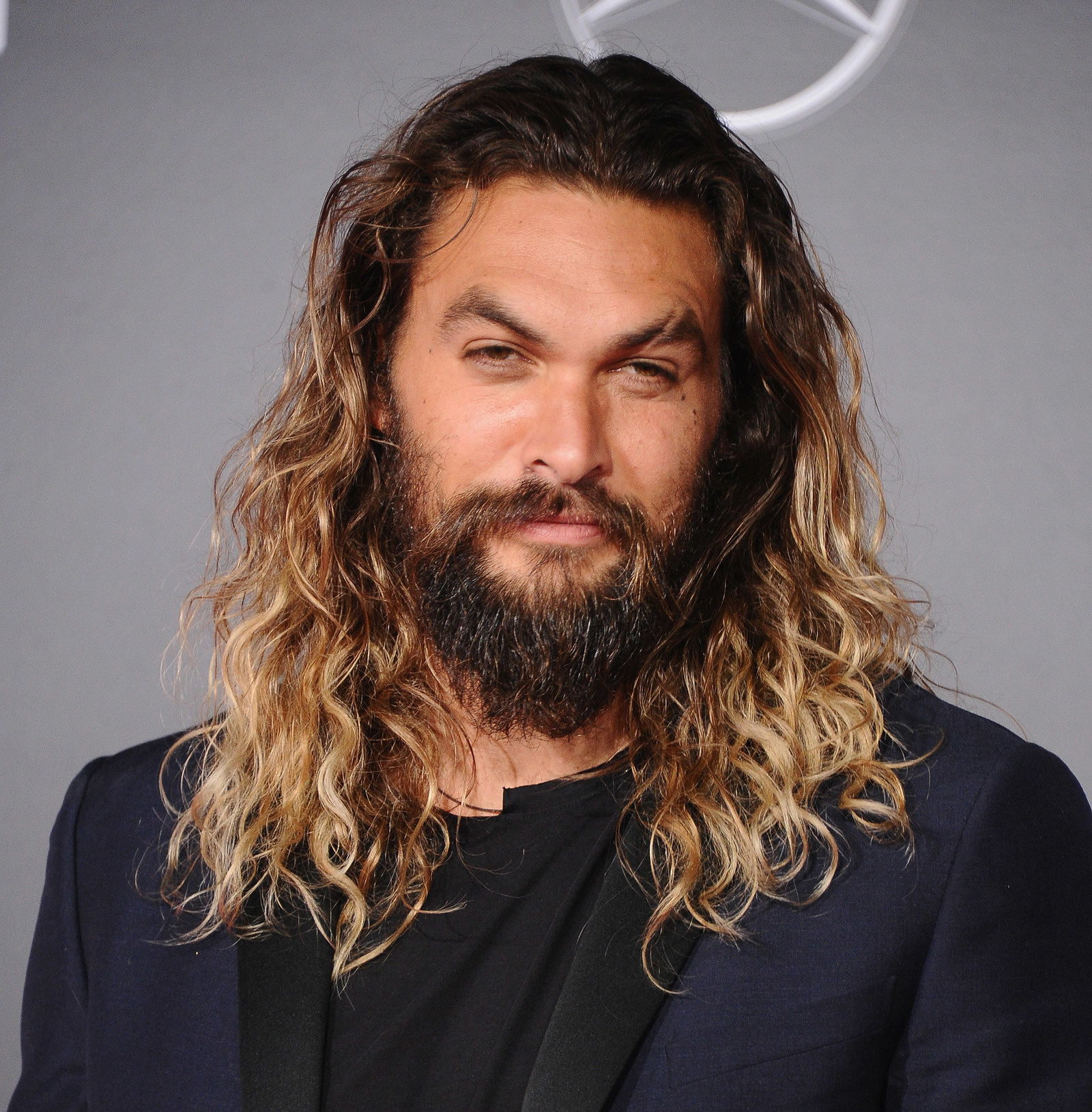 Jake is a beefy sea god who is silent 95% of the time and fixes everything in town. He is also seriously in need of grief counseling. His infant son died four years ago, and he is frequently overwhelmed by waves of grief. He is therefore the town hermit not only because of inclination (he is not impressed by the whole cell phone / being accessible all the time thing in general) but because he separates himself from others since he doesn't deserve happiness.
Right after Jake and Nora's first meeting, Nora delivers a baby on the town square, and since Jake is right there, he helps with crowd control. An emergency birth bouncer, if you will. So they forge this instant connection over a pretty wild shared experience, and they start spending time together. The development of their friendship is particularly well done. In the interest of showing, not telling, here's a bit from an early scene where Jake unexpectedly confides in Nora about his son:
He waited for waves— the bad ones— to crash over him. They did not. They just kept rhythmically but not punishingly lapping against his insides, seeking a way out. So he opened his mouth and said it. 

"Jude died of the flu." 

She did not react with over-the-top dismay as most people did. She nodded grimly and took a sip of her drink. Then she hit him with another of those questions that were apparently peeling him back like the lid of a sardine tin. "Did you name him after the song 'Hey Jude'?"
On the one hand, Jake and Nora do that tropey thing where they are basically strangers but have a magical connection that allows them to easily tell each other things they can't tell other people. On the other hand, Holiday does the work to show us how this connection actually comes about.
So Jake and Nora become best friends. Jake and Nora are also both horny and wildly attracted to each other. And neither Jake nor Nora is interested in a serious relationship – Nora because she sees Moonflower Bay as a temporary pause from her real life, and Jake because he is still emotionally attached to his old family. Obviously, the best way to deal with all of these things is to become friends with benefits. And just as obviously, they catch feelings.
As Nora and Jake work towards their resolution, we don't have the standard angst and repetition of "Oh no! I've got feelings but he hasn't? What shall I dooooooooo?!?" I mean, there's a little bit of that, but a lot more of Jake and Nora hanging out and watching zombie movies and being supportive of each other and having excellent sex and just being happy spending time together. Of course, there is a Big Dramatic Moment where Terrible Things are said, but it doesn't come out of the blue – I was absolutely gutted and also not unpleasantly surprised, because Holiday had laid all the groundwork for the characters to react the way they do.
In short: I loved every minute of their relationship, even when I was crying ugly tears.
Addendum on the setting: Ok, so normally I don't love small town romances because they are just too twee. And I must admit that Moonflower Bay is pretty twee: nobody makes Nora pay for anything ever and there's a Mermaid Festival and a special flower-wishing tradition. However, all of the festivals are presented through the lens of Nora running mobile vaccination clinics. (Measles are coming back with a vengeance! Did you know that if you're an adult in your 30s you might need to get an MMR booster?) So while Holiday might elide the economic hardship that might accompany living in a small town, she does acknowledge the public health challenges facing a town that has been bumping along without local healthcare infrastructure.
---
---
Looking for something similar?
Small Town Romances (tweeness varies widely)
Friends with Benefits Romances (angst varies widely)
Comedies (mostly without emotional gut-punches, but no promises)