Hot and Hammered, Book 3
Review of Hot and Hammered, Book 2
Heat Factor: Hot and Hammered is a pretty accurate description
Character Chemistry: Teasing starts mean, eventually becomes good-natured
Plot: When Bethany walks off her job, Wes pulls a Zellweger and follows her. Plus Wes is trying to figure out how to parent his niece. 
Overall: I loved the relationship, but I had qualms about some of the other stuff
---
Let's begin by meeting our protagonists:
The Heroine
(Complete with perfect hostess smile, neuroticism, and ice farts)
The Hero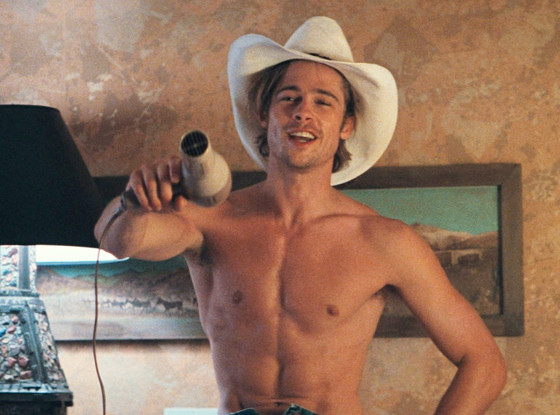 (Just imagine the hairdryer is a hammer and that's basically it.)
---
On the surface, we've got a case of opposites attract. She's 30, well established in the community and her career, and never gets messy. Her hair is always perfect. He's 23, kind of transient, and likes getting dirty. I assume he always has hat hair because he never takes off his cowboy hat. Ever since they've met, he's been pushing her buttons and imagining the hate sex they're going to have one day.
However, Bethany and Wes, in classic romance novel fashion, have a lot in common once you get past first impressions. They are both deeply insecure and lonely. They both push people away – Bethany for fear that people will see the secret messiness beneath the surface, and Wes because he's literally never had permanence in his life, so why would this time be any different?
Of course, once they start spending time together fixing up a house for a reality TV show (just go with it, ok?), they realize that it's not about the zingers, but about the connection that they're building. Wes pushes past Bethany's shell of perfection, and Bethany realizes that she likes it, even if it also makes her nervous. Wes works really hard to show Bethany that he's perfect for her – he knows she's skittish, so he resolves that he won't run away no matter what – and Bethany slowly peels back more and more of her protective layer, both to Wes and to others in her life.
Wes' growth arc, which is centered on him realizing that stability can be a part of his life, is not just about his feelings for Bethany, but also about his feelings for his niece, Laura. See, Wes has come to town in order to temporarily care for Laura while his sister, Becky, gets her life back together. (I'm not sure where Laura's dad is, but he is never mentioned beyond the implication that the breakup is recent.) It's a nice spin on the single parent trope, as Wes wants to do what's best for Laura, but is honest about not being exactly sure what that is. It helps that Laura is a believable five-year-old, and not just a plot moppet.
Oh, and before I forget! The sex writing! Oh. My. God. I was not prepared for the level of detail included here, but I am here for it. If you have a vagina, and you think that your partner could use some tips about how to go down on you, please have your partner read the passage where Wes goes down on Bethany. It's entirely from his point of view, and highlights the small details he focuses on in order to make sure Bethany is enjoying herself.
However, there were a few things that made me uncomfortable. Some of it was tropey stuff that I don't really care for. Some of it was part of random side plots. I'll make a list:
Bethany and Wes are really mean to each other in the beginning. They aren't enemies, exactly, but their sniping seems a little bit overboard for people who are casual acquaintances. Bailey does have eventually have her characters address this in various ways (for example, Wes apologizes for making cracks about Bethany's age when he realizes they really bother her), which went a long way in mitigating my discomfort here.
There's a very strange side plot with Bethany's brother and sister-in-law which is predicated on "Bitches be crazy." It made not a lot of sense and took up a lot of space in the first half of the book, without adding much to the characters or the romance. (I asked Erin, who read book 2, if there was anything about these characters and their weirdness there and she didn't recall it being a thing.)
There's a scene where Bethany blocks Becky from seeing Laura. It is heavily implied that Becky is high, but it felt very…I don't know. Judgy? For Bethany to tell Becky not only that she shouldn't take Laura with her (probably valid) but shouldn't see her at all didn't quite sit right with me. Maybe because of the judgment about who gets to be a good mother? Becky still loves her kid, even if she's even messier than Bethany.
After the Big Fight, Bethany and Wes both decide that they don't deserve the love of the other person because they messed up so much. Come on, guys!
There were enough of these niggles that I did some rage-texting with Erin and Ingrid. So despite the beautiful relationship and Bailey's strong writing, I can't wholeheartedly recommend this one.
I voluntarily read and reviewed a complimentary copy of this book. All thoughts and opinions are my own. We disclose this in accordance with 16 CFR §255.
---
Buy Now: Amazon
---
Looking for something similar?
All the single daddies (and uncles, and brothers, and moms, and…)