Looking for a new author? Here's everything you need to know about Kristen Ashley, author of the Dream Man series as well as a bunch of books Erin's been talking about for Motorcycle Mondays.
What She Writes:
Primarily contemporary romance, but also fantasy romance. Also primarily long and integrated series.
What Makes Her Unique:
Ashley writes alpha (or alpha-hole) heroes, but her protagonists tend to work through relationship hurdles with emotional maturity (mostly – there are some outliers) unusual in much contemporary romance (especially romance with alphas). This is possibly because the primary struggle of her books isn't whether or not the protagonists can get to solid ground in their relationship, but is rather something that is happening to them.
Writing Style:
She writes in an extremely conversational style, with the heroines in 1st person POV and other perspectives she might jump to (most often the hero, but sometimes others) in 3rd person POV
Our Faces When We Read Her Books: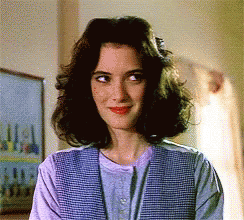 Why We Love Her:
Ashley is really good at characterization. Like, down to heroines swearing or referring to their private parts in different ways that make sense based on their personalities. Her protagonists' approach to relationships is not always neat and tidy, but it emphasizes the importance of communication and openness and trust in a relationship. Also she finds ways to connect all of her series (especially the Denver books), so if you've read a lot of KA, you'll get little peeks of other old friends.
Notable Quotation:
"Now, you listen to me, scary biker dude," I snapped. "I need this job. I haven't worked in two months and I need this job. I can't wait two more months or longer to find another job. I need to work now." His blue eyes burned into mine in a way that felt physical but I kept right on talking. "So you're good-looking, have great tats and a cool goatee. So you caught my eye and I caught yours. We had sex. Lots of sex. It was good. So what? That was then, this is now. We're not going to play, not again. We're done playing. I'm going to come in at eight, leave at five, do my job, and you're going to be my scary biker dude boss, sign my paychecks, do my performance evaluations and maybe, if you're nice, I'll make you coffee. Other than that, you don't exist for me and I don't exist for you. What we had, we had. It's over. I'm moving on and how I'm moving on is, I'm… working… this… job."

Motorcycle Man
She Might Not Be For You If:
You like your writing technically correct and polished or you dislike macho, domineering alpha-type heroes or you can't stand toxic masculinity or you don't care for a lot of explicit sex or you don't enjoy working-class protagonists or you like your romances short and sweet
Content Warnings:
Ashley deals with a lot of issues, including rape and abuse, but also including poverty and power dynamics and death of family and politics and religion and so on. She also writes with a mind to diversity, but sometimes those supporting characters are stereotyped (though I think she's evolved over time, and her more recent books tend to show more current consideration and awareness of racial and LGBTQ+ characterization).
The Bottom Line:
Kristen Ashley is definitely not going to be for everyone, but if you enjoy your heroes on the domineering end of the spectrum and you like character-driven stories that are often inter-woven, you'd probably enjoy diving into the worlds she's created.
Start With:
The Hookup if you're not prepared for full-blown alpha-hole, or Rock Chick if you're thinking you might enjoy an alpha-hole that comes with comedy