The Ravenels, Book #6
Reviews of the rest of the Ravenel series: Book 1, Book 2, Book 3, Book 4, Book 5
Heat Factor: This is the most chill sex I think I've ever read
Character Chemistry: Heart eyes. 
Plot: Antihero catches feelings for angel woman
Overall: I don't think I've ever read a Kleypas with less drama, but it was extremely satisfying
---
I've been wanting this book since I knew that Tom Severin and Cassandra Ravenel would be paired up. Tom is the kind of hero I love because he's like, "I don't understand why you're letting feelings get in the way of living, that doesn't sound intelligent." I know some people really don't love that type of hero, but 1) I do and 2) Severin is also not really your standard "I'm allergic to feelings" kind of alpha hero. And that's why this book is so low key for a Kleypas novel.
This is the last of the Ravenels, so if you haven't already read the rest of the series, you can get caught up with our reviews. You don't really need to have read the books in order to understand or enjoy this one, but Tom factors into several earlier books, and it begins at the wedding of Pandora Ravenel. Pandora and Cassandra are fraternal twins, so they've never been separated EVER. More than that, Pandora never wanted to get married, while marriage and family is everything Cassandra's ever wanted. So Cassandra is having a hard time.
Meanwhile, Tom Severin, who is a friend of the Ravenel family, invited himself to Pandora's wedding, but he's found that being in the middle of the celebrations isn't getting rid of any of the pesky gloom he's been living with for months. Then he overhears Cassandra…then he sees her…then he's like, "She's the ONE!" But Tom is either neurodiverse or just exceptionally emotionally repressed, because he only acknowledges five feelings. The five that allow him to succeed in business are valuable, everything else is extraneous. So it's not like he's your standard, "my emotionally constipated feelings matter and that's all that matters" type of alpha-hole. He's like, "I don't understand why you would waste your time with feelings, it's not logical." Which, really, I understand, Tom. I do.
So yes, it's an opposites attract, grumpy/sunshine, morality chain sort of a Victorian romance, complete with a little bit of "She's been compromised, so he has to rescue her!" But it's also a little bit different because Tom might be an antihero, but he is also a chocolate covered cherry – there's a brittle exterior protecting a soft, gooey heart inside. 
It is the sweetest thing, following along as he makes every effort to bend over backwards to be with Cassandra, because he knows she's absolutely everything for him.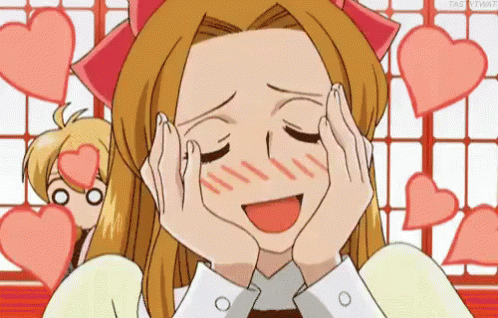 ---
---
Looking for something similar?
I just want to read Erin gushing about Lisa Kleypas
Compromised is the Accidental Pregnancy of Historical Romance