Albin Academy, Book 2
Review of Albin Academy, Book 1
Heat Factor: To use Holly's metric: 🍆🍆🍆
Character Chemistry: I might recommend therapy over a relationship, but it is what it is
Plot: Student is in trouble, teachers Rian and Damon process a lot of feelings
Overall: Longiloquent is not an inapt descriptor for this book
---
If there's one thing Cole McCade knows how to do, it's putting words together really well. His vocabulary is off the scale, which is something I appreciate as one who enjoys perfect word choice and proper word use. He also writes evocatively and in such a way that sort of swirls the reader into the moment. This book is no exception. Like, for example, I never imagined that I, personally, would ever find one character saying another character's name to be really, truly erotic, but then this happened (bold emphasis mine):
Rian sniffed, tilting his head back to look up at Damon upside down. "A cooking knife is very different from an X-Acto knife, thank you, Mr. Louis."

"Damon. But don't say it the way you did before."

With mock innocence, Rian rounded his eyes, the eyeliner ringing them turning that hazel into stark, liquid gold. "How did I say it before? Damon."

Like that. Just like that, rolling and whispering and sighing as if he was wrapping that pale, soft mouth over the arches and curves and points of every letter, tonguing their corners and caressing their peaks and long straight lines.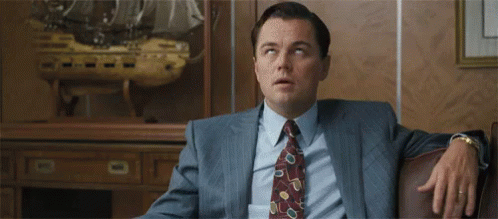 That said, McCade trends angsty, which evokes big feels, which is a great dopamine hit, but the angst in this book just didn't hit the right notes for me. I believe this is because there's not much happening and there are soooooooooooo many feeeeeeeeeeeeeelings being processed aaaaaaaaaall the time. Like, Rian, I think you don't need to run away to a school in the wilds of Massachusetts and have super hot sex with the football coach, I think you probably would benefit from some therapy. A lot. Damon can go, too, because he's not exempt from angsty feelings processing, but at least he doesn't reach masturbatory-level angsty wallowing.
Plus, from an administrative protocol standpoint, the whole (plot) situation with Rian and Damon trying to figure out what's wrong with this student stressed me out like crazy. What are two untrained (for this situation) teachers doing being responsible for sleuthing out the questionable behavior of a student? At first this is addressed when the assistant principal (who I really hope gets his hair mussed in the next book with the hot mess chemistry teacher) argues that really there's nothing wrong happening, so until he gets more evidence of wrongdoing his hands are tied. But when the student collapses in class, there's definitely got to be a protocol for that, and Rian and Damon go all rogue papa bear getting up in that business, and I'm just…not okay with that.
So where I ultimately fell on this book was essentially that the problem forcing the proximity between the protagonists – the issue with their mutual student – didn't feel quite right, and I was not particularly excited about the quantity of angsty feelings that Rian and Damon processed as they navigated their (extremely rocky) relationship.
Bonus points: Damon is a huge fan of the Reluctant Royals series by Alyssa Cole.
I voluntarily read and reviewed a complimentary copy of this book. All thoughts and opinions are my own. We disclose this in accordance with 16 CFR §255.
---
---
Looking for something similar?
Artists, many with lots of emotions (for the double whammy!)