Heat Factor: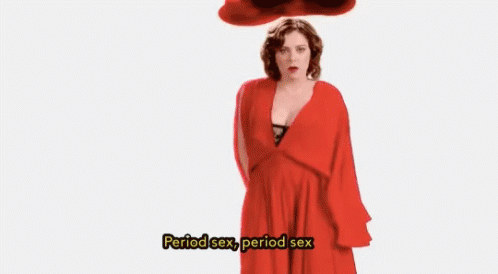 Character Chemistry: He is a super Star Wars fan. Her name is Leia. Need I say more? (She hates Star Wars.) But in all seriousness, they obviously really like each other.
Plot: Low drama, high angst
Overall: There was a lot to like about this book, but the writing style didn't work for me.
---
My thoughts on this one are a bit scattered, so I'm going to start with a bullet list of all the things I really liked about Say Hello, Kiss Goodbye:
Erin, Ingrid, and I talk to each other a lot about how the characters we read about need to get some therapy. Why are these authors waving their hands and saying true love will fix some deep-seated problems? Yikes! Middleton does not do this. In fact, she does the opposite: she handles her characters' need for therapy really well, explicitly teasing out the reasons Tarquin has been resistant to asking for help in the past, and also showing the reader his journey to better mental health. Both Tarquin and Leia talk about their mental health struggles and histories (with each other, with secondary characters, and in their internal monologues). Nuanced takes like this are important and necessary as a step in destigmatizing mental health care, and Middleton handles this aspect of the story really well.
Leia and Tarquin lie to each other. About big things. They do so to protect themselves from getting hurt. The way that Middleton handled this really highlights the fact that making yourself vulnerable is hard and scary – especially with a new partner. The way Middleton handled this dynamic felt really fresh. 
When Leia and Tarquin meet, they are really attracted to each other, but Leia is only in London for a few weeks. While she does have some hang-ups about dating of the "I'll never love again" variety, considering that she's just gone through a messy divorce with a man she had been with for more than a decade, I'll let that slide. So their relationship is really about two people liking each other, dating casually while they're in the same place, and then doing a lot of processing/pining while separated for completely unremarkable reasons. In short: the arc of the story isn't based on a bunch of nonsense drama, but is rather about two people with some baggage slowly getting to know each other.
Seeing all of this written out like this, it seems that what I really liked about this book was that it felt like a realistic take on a relationship. The question of "realism" is a whole fraught thing, especially in a genre that is (at least in part) about escapism and fantasy, but what I mean is that Middleton shows me a recognizable relationship arc. I could see myself giving advice to a friend who, like Leia, is trying to decide what to do about the guy she met on vacation who she is head-over-heels for, but who she doesn't quite feel close enough with to work on a transatlantic long-distance relationship. And reading about Leia and Tarquin figure this out was definitely satisfying! 
But here's the thing. I did not jive with the writing style. It was too expository for my taste. I'll give two examples, so that faithful readers can see if it will work for you.
Example one (note, the pretty twenty-five-year-old is a secondary character who is in three scenes):
A knowing smirk crept across the twenty-five-year-old's pretty face as she stepped up to the sink and ran the taps. "How many is it now?" She pumped the soap dispenser twice.
Example two:
My whole body is crying out for more. I could kiss him for hours. He's sooo good! Sliding both hands into Tarquin's hair, she kissed him harder, deeper, feeling his fingers digging into her waist as tiny gasps escaped his mouth. She smiled against his lips. He tastes like raspberry! Sexy and sweet.
I prefer slightly fewer details and fewer first-person thought bubbles. (If she can think full sentences when she's in the middle of sex, she is not enjoying herself enough. Just sayin'.)
A final irrational ranty note: Leia designs bespoke upcycled clothing, which is pretty awesome. That means she takes ratty old clothes and discarded fabric and turns them into something amazing. But! She goes on and on about wanting to incorporate vegan leather into her designs, and every time it comes up (10 times, I counted), I'm like "BITCH THAT IS MADE OF PLASTIC!" Even when she talks about using mushroom leather (which, cool), she still talks about how plastic leather is better than animal leather and I DISAGREE. Those vegan leather skirts are going to be in the landfill FOREVER. Fun fact! Did you know that the majority of microplastics in the ocean are bits of plastics that come off our clothes when we wash them? Rant over. 
I voluntarily read and reviewed a complimentary copy of this book. All thoughts and opinions are my own. We disclose this in accordance with 16 CFR §255.
---
---
Looking for something similar?
So…I met this guy on vacation…