Heat Factor: It's sweeping and romantic
Character Chemistry: So perfect
Plot: He first saw her as a teen, on a day that changed his life forever. Sixteen years later, he meets her again – only to discover that they're now on opposite sides of an emotional divide.
Overall: Automatic favorite. I am wrecked.
This is me after finishing this book: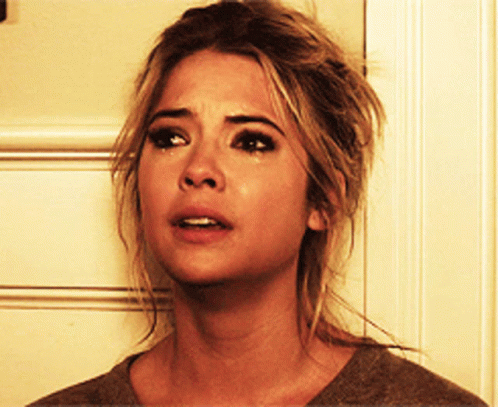 I have been wanting to read Kate Clayborn for a while – I even said she's the new-to-me author I wanted to read this year when we did our 2021 goals – but I hesitated to pick up this book initially because I wanted to limit the number of ARC commitments I took on and then, after I downloaded the ARC, I knew it was going to play with my emotions, and I just wasn't prepared for that.
And I was SO. RIGHT.
The novel is calm, driven by the thoughts and feelings of the protagonists and those surrounding them. While the blurb might make it seem like the conflict between Nora and Will is antagonistic, it really ends up being more about how people bring their pasts into their futures. How trying to control what is out of control is a means of coping with changes as we age. How we hold on to things – or ruthlessly eradicate them from our lives – as a means of maintaining that control. Nora and Will, because of their pasts, have almost diametrically opposed approaches to controlling their lives, but when they finally begin to reveal themselves to each other, they see new perspectives that ultimately allow them to be most fully themselves.
This book is SO. GOOD.
One reason I have been enjoying romance lately – a totally different reason than why I started reading it so long ago – is that it helps me to understand feelings better. Clayborn does an exceptional job of revealing the fears and motivations of Will and Nora to the reader because they are slowly revealing their fears and motivations not only to each other but to themselves as well. The moment that Nora realized that there might be a version of reality in which Will wasn't just a mean troll about his uncle's apartment, that he had had an extremely negative experience in that apartment that impacted his entire future, evoked the same emotional response that one might have if one were in Nora's shoes, having Nora's experience for oneself.
Clayborn's prose is poetical, gently pulling the reader along this emotional roller coaster, but still building to huge emotional moments in baby steps that make those interactions between Nora and Will feel enormous and important. That's not to say that it's all serious. There are moments that feel playful and just right – like when Will considers the discomfort and embarrassment of fogging his glasses while kissing or when Nora drools on his pant leg while she sleeps or, frankly, just about any interaction Will has with Gerald Abraham, is burrowed into my heart forever.
Finding a home, a family, love; overcoming long-held fears; letting go of the past when change is scary – it's all here.
And it is BEAUTIFUL.
I voluntarily read and reviewed a complimentary copy of this book. All thoughts and opinions are my own. We disclose this in accordance with 16 CFR §255.
---
Buy Now: Amazon
---
Looking for something similar?
Play with my feelings, Authors!