The Game Maker, Book #2
Review of The Game Maker, Book #1
Heat Factor: They have amazing kinky hate sex energy
Character Chemistry: The "I hate you but I really want to jump you" dynamic is EXCEPTIONAL
Plot: She needs money to stay on the run from her serial killer husband, so she steps in for her friend as a very expensive escort for a night. He is bowled over by her breath of fresh air in his luxurious but monotonous life, but he also thinks everything she says is a lie. So obviously they fall in love.
Overall: Combo of "What did I even just read?" and "That was amazing."
---
This book will stay in my mind for the rest of time because he puts her in a chastity belt! And then adds *ahem* accessories as the play continues over time. And the way they interact with each other using the chastity belt as the point of contention is AH-MAZE-ING. Like, he can't actually work through all his meetings when he knows she's wearing it, and she is all hot and bothered because she can't get off but also she knows he can't deal, and they angrily jump each other the minute they come back into contact.
I can just hear Maxim yelling the moment he walks in the door:
"Fucking come to me, witch!"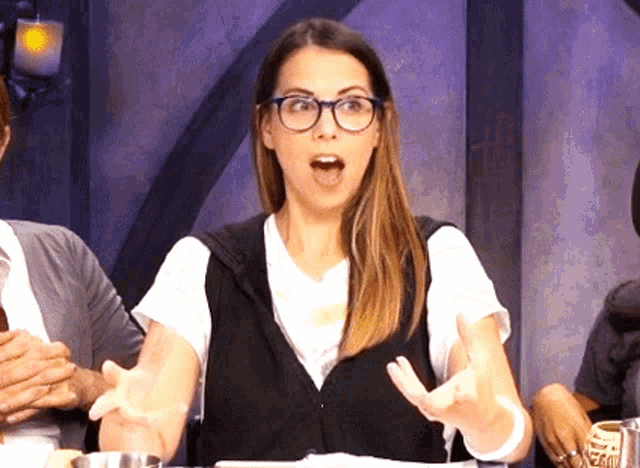 Words I never would have expected to delight or thrill me…
Which feels like an odd thing to say, but their whole hate sex dynamic just reads as really fun. They're having a lot of feelings – conflicted feelings – but they're also really having fun.
The Master is a lot. Maxim has some pretty intense childhood trauma (you already know this if you've read The Professional, but I won't get into details here) and Cat is on the run because her husband is trying to murder her. (😬) They both will not trust easily, and their initial introduction doesn't set a great foundation for trust building anyway.
So they end up in this unhealthy relationship in which they are violently attracted to each other, and oftentimes they really like each other and reveal themselves to each other in meaningful ways, but they also know that there's a lot of dishonesty and other messiness between them that's keeping them apart. The book probably succeeds with this relationship because the protagonists are in an isolated, forced proximity situation for the middle third(ish) of the book, so they're catching feelings while having all the angry sex, and simply leaving is not really an option.
Bottom line: If you're looking for some erotic romance with notes of BDSM, and you're also willing to suspend disbelief and go for a wild ride, this book is SUPER FUN.
---
---
Looking for something similar?
This may have been our first chastity belt book, but it's not our first rodeo with kink