Cider Bar Sisters, Book #3
Reviews of Cider Bar Sisters, Book #1, Book #2, and Bonus Novella #2.5
Heat Factor: So many toys! So much being filled! 🔥🔥🔥🔥🔥
Character Chemistry: David is a stern brunch daddy (OMG!!!!)
Plot: She's figuring out that maybe she's growing out of the last phase of her life, he's pining real hard for a seemingly unattainable future, they're neighbors with benefits
Overall: I finished this book and then texted Ingrid and Holly: "I love Jackie Lau"
---
I love a sex-positive, outwardly sexy protagonist as much as the next person, but I really love a protagonist who's reticent in the streets and uninhibited in the sheets. When David got all stern brunch daddy then put on his reading glasses I WAS DED.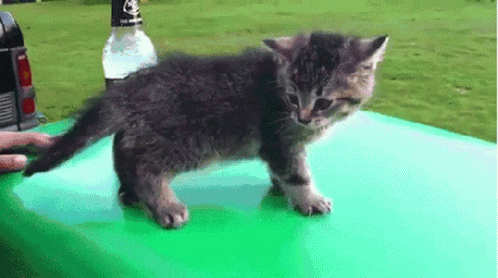 Or, really, every time David said, "Nicole," which typically doesn't do it for me, especially when it's the same name everyone else uses, but for some reason I read it as really intimate when David did it. And that was before the night of 13 orgasms, the dildos, the vibrators, the anal plug, the handcuffs, and the prostate massager. They were having so much fun, I may have gotten a bit envious. I wouldn't even call it erotic romance or particularly kinky, although the way that David takes care of Nicole during sex is one manifestation of how he takes care of her broadly speaking, so the sex does impact the emotional intimacy.
What makes this book different than neighbor-friends-with-benefits stories is probably the sex positivity surrounding the relationship and the way they start things off. Nicole has spent the past decade—since ending a very toxic relationship—living her best, most independent life. She enjoys things, especially food and sex, and she's not shy about acknowledging it. But her friends are finding romance, and she's beginning to realize that the hookups and the going home alone every night might not be what she wants anymore.
At the same time, she meets the new neighbor, David, who is entirely unprepossessing because he looks like a professor-husband (rather than a lumberjack, which…okay). David looks like that because that's basically what he is. He's even a geology professor, which is possibly the most unprepossessing kind of academic. (Sorry, geologists! But there's a reason that the 100-level courses are called "rocks"…) Though he's divorced when they meet, he's definitely looking for marriage, and he is definitely horrified with himself for being so freaking aroused every time he hears Nicole having sex through their shared wall.
I really liked the way David finally confessed to Nicole after they became dinner-buddy friends, and she wasn't embarrassed. It made the segue into their "with benefits" arrangement work really well. Furthermore, I really like the idea that very staid-looking people are absolute freaks in the sheets, so David surprising Nicole with his enthusiasm for sex was very fun. There are so many friends-with-benefits romances, and about ten times the number with the heroine who doesn't want a relationship because of a bad past experience…I would argue that this book stands out on its characterizations and sex positivity. So satisfying!
Stern brunch daddies 4ever!
I voluntarily read and reviewed a complimentary copy of this book. All thoughts and opinions are my own. We disclose this in accordance with 16 CFR §255.
---
Buy Now: Amazon
---
Looking for something similar?
I, like Nicole, am hot for teacher.
We've been really into Canada lately…
Things always go well when the protagonists begin with fooling around.