Guild Hunter, Book #8
Heat Factor: This one's a slow burn, but there is much discussion of "rutting" along the way
Character Chemistry: Naasir is looking for a mate to play secret games with and it turns out The Scholar wears two skins just like him
Plot: Naasir and Andromeda have to find the sleeping ancient Alexander before Archangel of Death Lijuan can find and kill him
Overall: This book is a ride and I enjoyed all of it.
---
I probably won't do a full write up for this series because, while Singh does largely have independent arcs and romances in most (many?) of the books, the series as a whole resembles a traditional fantasy construction that builds on itself and focuses primarily on the original couple much more than her also popular Psy/Changeling series.
If you want the short version, I'll appropriate Holly's text from after I described this book in our chat:
vampire books with a sense of humor > vampire books with all the angst and darkness
Which is funny, because usually Singh books are much more dramatic than humorous. I suppose that's why this book stood out so much. And it wasn't even really funny…it's just that the characterization of Naasir was so completely on point, leaning into what makes him Naasir so well that it's impossible not to smile.
So, to catch you up, here's what you missed:
Elena, a vampire hunter, and Raphael, an archangel, team up to hunt and kill an archangel mad with bloodlust. Raphael, as the archangel, doesn't have a court like the other archangels, but he does have an inner circle – the Seven – consisting of four angels and three…vampires? Dmitri is definitely a vampire, but the other two are unique.
Dmitri is effectively Naasir's dad after Naasir is rescued by Raphael as a child.
Naasir, who spends a lot of time in New York with Raphael's working crowd, sees all the pairings. Raphael and Elena, Dmitri and Honor, Jason and Mahiya, Janvier and Ash. And he wants a mate, too:
"That was what Naasir wanted—a mate who'd play with him, who'd make him laugh, who'd challenge him. And who'd rut with him."
Okay so now you're all caught up! (I know, it's laughable to say that about seven books and 2000+ pages of text. I am ever amusing.)
But why, Erin, you may ask, are you reviewing this book and not all the others?
For starters, three of the seven books are like Raphael+Elena sequels. And also, like I said, there's a greater fantasy than romance vibe for this series than for other Singh books. Though fear not, there is plenty of explicit sex to be had by all. As we might expect of a Nalini Singh book.
Also also, though this is not necessarily a deterrent for me, these books are extremely violent. Angels and vampires don't really fear death, so their punishments are…creative. And disturbing.
So, fair warning, this book involves all of that. Worldbuilding, dontchaknow?
To answer the question, I really loved Naasir's characterization. He's playful (a little bit odd, but charming) and hopeful. He wants what his friends have and he's going to go out and find it. And while my appropriation of Holly's comment above makes it sound like he's a vampire, he is and isn't. The books leading up to Naasir's book portray him as mysterious and other, more animal than any other character, and both the reader and Elena are left to wonder if he's actually some kind of shifter (and I'll note: this is not the series full of shifters). Naasir is very interesting.
And I honestly could not get enough of him calling sex "rutting."
At first, Naasir is pretty sure that Andromeda can't possibly be his mate because she took a vow of celibacy, and obviously his mate will want to rut, "No idiotic vow of celibacy permitted."
Then they actually go on their mission, and Naasir sees that Andromeda has two skins just like him, although hers are not quite as literal as his. But even though they're having some serious chemistry, Andromeda has taken her vow of celibacy, and it would be wrong to break it.
BUT FEAR NOT! There is, of course, a loophole. Andromeda could break her vow if she is gifted the Star Grimoire, a book of magic that no one has seen for thousands of years. (This makes sense in context because she's a scholar in the archangelic library.)
SO THERE'S A SEX DEAL:
Naasir was quiet for a long time. "If I find this stupid Grimoire, will you rut with me?"

Her cheeks blazed hotter even as her nipples grew tight enough to throb. "You can't find the Grimoire."

"If I do?"

"If you do, you can do whatever you like to me," she said recklessly.
Oh, I love a good sex deal.
The fact that Andromeda will not engage in any hanky panky without the grimoire makes for some good sexual tension as things progress between our protagonists, but also it becomes a point of humor as Naasir has to contend with the "stupid Grimoire book" whenever he would really rather be kissing Andromeda. Or rutting. It's contextually perfect.
"Let's fight, mate." The wild gleam was back. "Then I'll find your stupid Grimoire book and we can rut and you can pet me while I'm naked."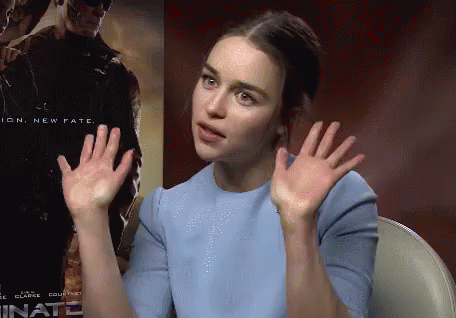 ---
---
Looking for something similar?
Hanging out in the Land of Magic