Children of the Night, Book #8
Heat Factor: Purple prose fading to black
Character Chemistry: Well…
Plot: There's a meddling vampire family and a vengeful sire and just a lot
Overall: It's not tightly written
---
Back when we were talking about Men of God books, I saw this virgin priest vampire book and thought it might be a fun ride. It might be a ride, but fun?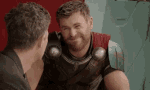 For reasons that I will discuss, I was not engaging with this story but I was still curious about some points, so instead of a straight DNF, I read the first 12 chapters, skipped to the last 5 for skimming, and then hopped around in the middle a little bit. I have never done this before, and I'm not sure I'd recommend it over DNFing, but this review will probably be better for it, so that's something.
My thoughts and reason for not engaging with the text primarily center on the writing style and the author's narrative choices.
Cassie, the heroine, is not mentioned or introduced until Chapter 5. There are 52 chapters, so we are essentially 10% of the way through the book and really nothing has been achieved yet. This is because
The first 5 chapters are spent POV hopping around other couples in the series because the vampire family has decided that "Every man needs a woman!" Which, gag. And also I do not at all care about Esmerelda's daughter's husband and how he has exactly the same response to "Find Father Lanzoni a wife" that every other male character has to his wife. I did not need to read the same conversation eight times, okay? Because
Is this Giovanni's story or what? Why are we POV shifting paragraph to paragraph? I cannot remember the last time I read a traditionally published book that POV shifts like this. Too many section breaks, too many POV shifts paragraph to paragraph. There's no time to become attached to the protagonists or what's happening to them because the minute something is introduced or explained – BAM – we're on to the next POV. It's exhausting. And then
What's the reward? The protagonists have insta-love. The sex is off page. The evil sire is doing whatever, being evil. The Big Fight is also insta. Then a new problem is introduced? (Remember I'm only in the last 5 chapters and we've spent a couple of those dealing with the evil sire plot climax.) And it's resolved in the last chapter in – I kid you not – one paragraph. If we just wanted the explanation of what happened, I could have taken the bullet point version instead of the 300-page version that made my head hurt.
I read for the emotional journey and the romance – I like the mushy stuff – so often I don't care if there's on-page sex as long as it works with the story. What was Giovanni and Cassie's emotional journey? I have no idea. He asked her to move into his house 10 minutes after meeting her, and he asked her to marry him after they'd been dating for a couple of weeks. She specifically asks him not to turn her, so of course when she's about to die he does anyway and she's REALLY MAD at him for…two paragraphs. WUT. Insta can work, but there's got to be room for growing pains and growth or it just doesn't do anything.
Why has a man who has been celibate for a thousand years (to the point that in the beginning he's angsting about being able to please a woman like he's never even masturbated before) suddenly changed his mind? Sex in this book could totally have been part of the character's emotional journey and his romantic journey with his special partner, but NOPE. It went exactly as I expected it would, i.e. he's never had sex in 1000 years, but they can't keep their hands off each other because of Reasons, and after they sex each other's brains out at 60% (before they get married), Cassie is more satisfied than she's ever been in her 26yo life.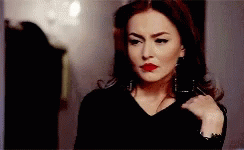 Instant romance with no meaningful development, disconnected plot threads, excessive POV shifts and section breaks, named characters who mostly take up space… This book is for readers who are already invested in this series and these characters. Though, TBH, if the other books are like this one, I have to salute them for getting this far, because my head hurts.
I voluntarily read and reviewed a complimentary copy of this book. All thoughts and opinions are my own. We disclose this in accordance with 16 CFR §255.
Looking for something similar?