Heat Factor: Well hello, on page sex, I did not expect to see you here
Character Chemistry: Uh, grumpy cynic is soft for tortured cinnamon roll. YES PLEASE
Plot: The relics are BACK! With an aura-sucking vampire paranormal, a rude English Viscount who finds himself in the middle of a situation he knows nothing about, and a Puerto Rican nullification magic paranormal who has an overdeveloped sense of responsibility and a tragic past
Overall: I am so delighted I might go back and read Magic in Manhattan all over again so I can get some more vibes
---
You may recall when I reviewed Wonderstruck back in February that I 1) really wanted Arthur's ex to find love and 2) really hoped I was right about the teeny tiny hints that Therin might be planning a spinoff. 
Readers, I got my wish. I got it in SPADES.
This story follows English Viscount Lord Fine (the aforementioned Arthur's ex) and nullification paranormal Sebastian de Leon as they try to figure out who is murdering non-paranormals in such a magically unusual way. It is a spinoff from the Magic in Manhattan trilogy, so if you have read that series, you have met the cast of characters. If you haven't… There are a ton of tie-ins to the trilogy, but Therin does explain relevant details, and at the end of the day what makes this book such a delight is the capers and the characterizations, so I wouldn't say that you should read the trilogy first. That said, if you're a purist stand-alone reader, this might not be it for you because the tie-ins are not simply passing comments that can easily be ignored.
What is so great about this book? If I had to choose one thing, it would be the characterizations of Lord Fine and Sebastian and how they work together. Both Lord Fine (Wesley is his name) and Sebastian have pretty serious trauma in their pasts. Wesley absolutely hates himself, and he projects that to hating the entire world. Sebastian also hates himself a little bit, but it's because he was ensorcelled for three years and can't forgive himself for what he did during that time and how he failed in his family's mission to protect non-paranormals. But Wesley is a curmudgeon while Sebastian is pure cinnamon roll.
I wouldn't call Sebastian a sunshine character – he's a little too dark for that for me – but if you lose it for a grumpy character that goes soft for a sunshine character, you will absolutely get that vibe in this book. Wesley is such an absolute jerk, but he's oh-so-soft for Sebastian's softness. He just cannot believe that anyone would ever want him because they sincerely like him, but once Sebastian sees through his grumpy exterior and doesn't accept his bad behavior, Wesley just dives right off the grumpy romantic high dive into big feelings and it was EVERYTHING.
It's like:
"What kind of scoundrel would cross the English Channel with me so I can take my brother to get help?"

"Oh." Wesley straightened. "That is what I'm doing, isn't it? That's actually terribly romantic of me—are you absolutely swooning?"

"A bit, yes," Sebastian admitted.
Me too, fellas. Me too.
Meanwhile, Wesley's ruthlessly pragmatic worldview doesn't give Sebastian much space to wallow in his perceived failings, instead guiding him to view and accept his three years of ensorcellement as similar to being a former prisoner of war with PTSD (though since this is set in the 1920s it's referred to as shell shock). With Wesley's own unconventional nurturing, Sebastian is able to move forward. Classic example of two protagonists helping each other see the good and value in each other so they can see the good and value in themselves and be better together.
It's like:
"Look," Lord Fine went on gruffly. "You know what the war was like. Whatever badness you think you've done, you did it under blood magic. I've done plenty without that excuse."

Sebastian half glanced over his shoulder, seeing only the edge of Lord Fine's back. "Are we actually going to compete over who is the bigger scoundrel?"

"I would win," Lord Fine said decisively. "Because you're an angel, while I'm an actual beast."

Sebastian pursed his lips. "You're really not so bad, you know."

"Ugh, you are such a menace with those rose-colored glasses"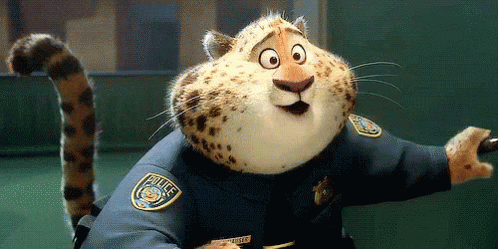 So just…come have a completely charming adventure with an absolutely fantastic cast of magical characters that are just so easy to love. 
I voluntarily read and reviewed a complimentary copy of this book. All thoughts and opinions are my own. We disclose this in accordance with 16 CFR §255.
---
---
Looking for something similar?