The Family, Book #3
Heat Factor: Mercy. It is absolutely filthy. *fans self*
Character Chemistry: Her spikey spots fit in his soft spots
Plot: "What kind of criminal shenanigans did my family get me into?" → "Guess I'm gonna make the most of this unplanned vacation on the Amalfi Coast."
Overall: AHHHHH! Cliffhanger! (Not for Zoe and Alfonso, but this is such a dramatic series!)
---
I have been trying to wait very patiently for this book because it is the right thing to do, but OMG the struggle is real. Now, finally, we get the next story in this extremely readable, morally questionable, mafia family drama. How can I be satisfied and craving the next book all at once!?
To catch you up:
Beautiful and Dirty – Shae and Salvatore have sexytimes on a holiday in Naples. Salvatore's position as head of his crime family becomes tenuous.
The Hitman – Zahra, Shae's cousin, is embroiled in Salvatore's drama when she hooks up with his hitman, Giulio, while they're both on holiday escaping from some other problems.
The Enforcer – Zoe, Zahra's sister, is sent by her family to find Zahra, thereby also becoming embroiled in Salvatore's drama because Zahra already is but also because someone tries to murder Salvatore practically the moment she walks into Naples.
Dolci – I don't know but I can't wait to read this little nugget postscript about Zahra and Giulio!
TK – Shae and Salvatore's story will wrap up the series and I neeeeeeeed it!
---
Okay, so let's talk about The Enforcer because that's what this review is for.
I mean, it's pretty obvious that this is a mafia romance, so if that's not your jam, then maybe don't read it? But more on that: if you are not interested in murder or pain kink, probably also give this one a pass. Alfonso is not particularly morally ambiguous, though he isn't an alpha-hole by any stretch, and he is not shy about, er, hand-to-hand violence.
Also, you should know that Zoe and Alfonso's romance is stand-alone, but the rest of what's going on in the big picture really isn't, so this is probably not a great choice for readers who want stand-alone romances OR for readers who would rather not have to wait for the next installment. The wait between The Hitman and The Enforcer was 13 months. I'll just be over here waiting quietly for the finale.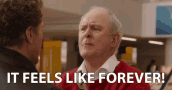 Zoe's characterization is one I often struggle with because she's got this overdeveloped sense of responsibility for her adult sister and cousin. She also comes across as…unbending perhaps? But I liked her. Probably because she just has a ton of confidence and very clear boundaries and isn't shy about making anything super clear. It's admirable, really.
(As an aside, I just finished another book with a thicc heroine, and I've gotta say that Zoe being really comfortable with her body and really confident about her own sexiness was a breath of fresh air by comparison.)
Alfonso is interesting as a romantic hero. I very much appreciated that he's a big, hairy man with a belly. He's not the brains of the operation, though – that's reserved for Salvatore and Giulio – and he doesn't have a very high opinion of himself either. The way he's described when he's in the throes of arousal or sex wouldn't fall into the norm of sexy descriptions, but they work because it's very clear that it totally works for Zoe. I always appreciate when an author is able to do this.
And then there's Jackson's prose. It's just so entertaining!
"Here's what I can share. I am a businessman with a number of enemies."

"Oh, okay, he's a gangster," Zoe says.

"I mean, I thought so, because Giulio's a bit" — Zahra holds both hands up as if she has a gun in each, and she shoots them — "but I didn't want to judge."

"I guess that explains the room with the dead body," Shae says.

"Uh, he wasn't dead," I add helpfully.

Shae leans forward to whisper to her family members, "See how he used the past tense?"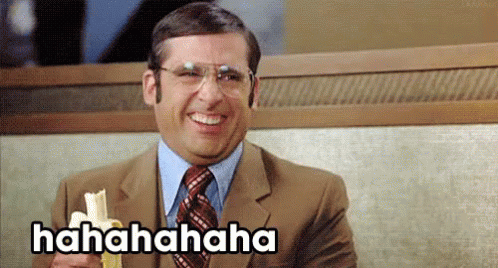 So great.
---
Buy Now: Amazon
---
Looking for something similar?
There's just something about bad boys…