Heat Factor: There's on-page sex, and it's not lengthy or highly detailed
Character Chemistry: It's the kind of fated mates where the horniness is the first clue
Plot: It's the end of the world as we know it (and <even though it's our responsibility to prevent that eventuality> I feel fine)
Overall: Playful, low stress fantasy adventure
---
My favorite thing about reading these books is that it's so easy to do it. We plop right into this world and are swept along for the ride, and it's delightfully bonkers, which makes the reading just plain fun.
Dragon of Glass
Okay, for starters, Daniella has an Afghan hound named Fabio, which, if you haven't seen an Afghan hound before, is marvelously apt.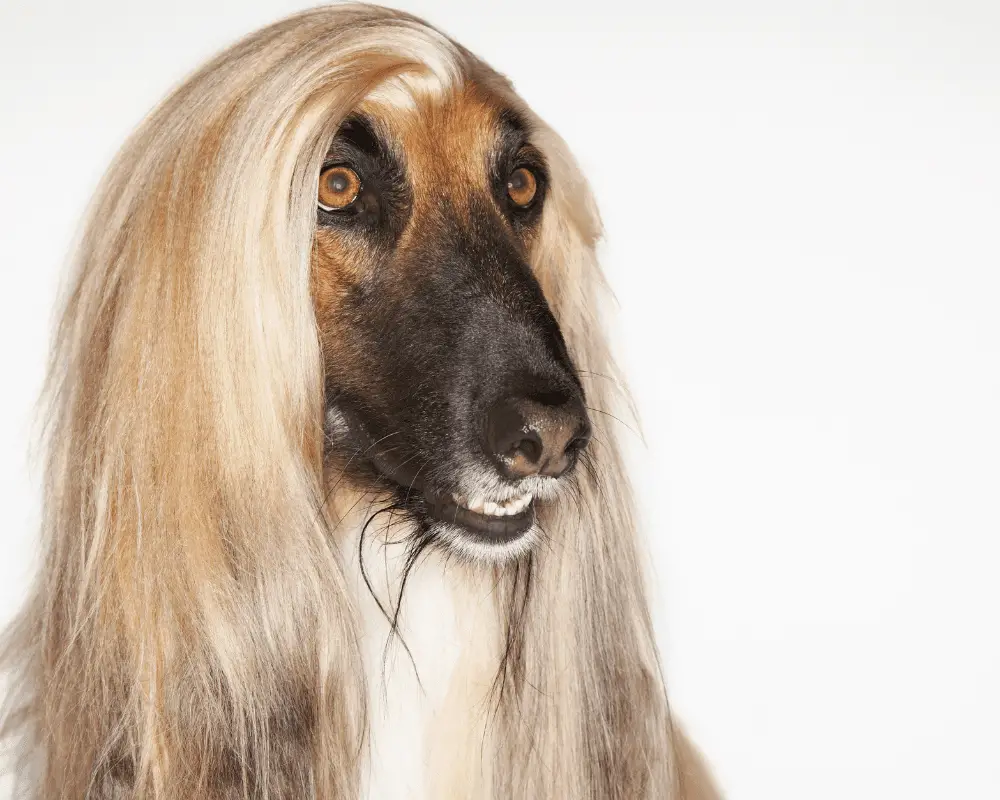 TL;DR – Daniella is getting some job orientation when she finds a glass ornament with a dragon that she MUST HAVE. Because she is aware of the true love's kiss trope and also because she is juuuuuust fanciful enough, Daniella kisses the ornament and BOOM! Naked warrior with beautiful hair and muscles standing chest-to-nose with her. Of course, Naked Warrior a.k.a. Trey was trapped because he was magicked out of his own dire otherworldly battle situation and that situation has followed him to Earth. As dire otherworldly situations are wont to do. 
My notes: This is a good lead-in for the series. It introduces all the players and the problem, and the protagonists have only just met so even though they're super horny over each other (hello, fated mates!) they're not quite ready to simply jump into bed and a relationship. If you like a playful, low-tension fantasy romance that plays a little bit (I mean, Daniella named her hound Fabio "because of his fabulous hair"), then this is a great choice.
Unicorn of Glass
We're doing a dog thing. Heather has an Italian greyhound, which is apparently very small? I didn't think greyhounds were that small, but also I know nothing about dogs.
TL;DR – Heather works in an ornament shop in Georgia, and when a customer brings a glass ornament with a unicorn to the counter, Heather refuses to sell it because she MUST HAVE IT. Because she reads romance novels and understands how things are supposed to go, Heather kisses the ornament and BOOM! Naked warrior with beautiful hair and muscles standing chest-to-nose with her. Naked Warrior a.k.a. Rez was trapped the same as Trey, but he and Heather are able to find Trey and the gang of book one now that they're all looking for each other. After they have some trouble with otherworldly creatures in Georgia, that is.
My notes: There are a lot of similarities between Dragon of Glass and Unicorn of Glass. Heather and Daniella both find their ornaments independently of any other influence and find themselves surprised into a world of magic. That said, Daniella has the help of the fable mentor of all the Knights, Robin, while Heather is all alone. And Heather has some additional external factors that influence her in interesting ways. This was a fun book, but I was glad that the next one shifted the relationship storyline.
Gryphon of Glass
Well, you know we're going to change things up when Gwen has a cat, not a dog. Socks is one of those cats that deigns to put up with people, and I have personally met a Siamese cat like this, so I totally buy it.
TL;DR – Gwen was found by the fable Robin in book 1, so she knows that she's supposed to be Henrik's key, she just doesn't know how. Also, it would help if she could actually find Henrik. Fortunately, the missing ornaments aren't a long-term problem. Most of this story centers on Gwen and Henrik being unable to figure out how to tap into their magic, so it's a little bit slower and less action-packed than the prior two stories. Though I have to say, when she finally does figure it out, Gwen's power is amazeballs.
My notes: Most of this story centers on both Gwen and Henrik feeling inadequate because they can't figure out how to work together to make Henrik's magic work. Because we already know the steps that (theoretically!) need to be taken in order for them to succeed, and because everyone is in a holding pattern until New Year's Eve, when the big battle is going to happen, there's not much external tension driving things forward and this one moved a bit slower for me.
Firebird of Glass
Ansel, Ansel, the guy who's been taking care of things in the background while everyone else is having adventures. Now he's the keeper of the hounds while everyone else is out of town.
TL;DR – Ansel, who owns the house where all the Knights and their keys live, is wishing that he wasn't just on the support staff periphery of the business. Seeing the team work together and find love has made him wish for that for himself. But Robin said they'd found Tadra's key, and it's not Ansel. Hence, Robin and, when they didn't return, all of the other knights and their keys, have disappeared in this mysterious quest for Tadra's key. Meanwhile Ansel repaired then kissed Tadra's ornament and, um, she appeared! But cannot speak.
My notes: For the first quarter of this book, I was wondering where we were going – the premise is very different than the others because of everything that's already happened and because Tadra's ornament broke. For the second quarter of the book, there was much pining (They're not each other's keys! But they're in LOVE!) and also wondering where everyone else had gone. AT 50% I WAS LIKE WHAT IS THIS UNEXPECTED TWIST?! For the third quarter of the book, Tadra and Ansel try to figure out how to rescue their friends because how are they going to save the world without the whole team even?!
And the last quarter was very exciting. Ansel wishes he was more a part of this thing, and then he really becomes a part of this thing. This results in Ansel being different than the other keys, and I don't think the intention was to make him more manly warrior like the knights instead of womanly sidekick like the other keys (Tadra is the only woman knight), because the role Ansel plays is unique and part of the climax of the whole series, but the vibe of the only man key having extra special powers obviously stuck with me.
Re the whole series
There were some delightfully fun moments in these books. For example, the knights have diminished magic until they properly bind with their keys, so the first time they shift they're adorable little fierce things and so disgruntled. It was delightful every time.
As I mentioned, I was glad that books 3 and 4 diverged from the storyline of books 1 and 2; however, it must be said that the "What is going on right now?" confusion of the protagonists in the first books added natural tension that maintained a good pace for me. When the narrative of books 3 and 4 shifted to more of a waiting game in which the protagonists had an idea of what needed to happen but were stuck where they were, I felt the story moving a little slower as things developed. Possibly it would have felt differently if I'd read them a little more spaced out instead of all at once.
In terms of the mystery (or problem solving of saving the world), I'm sure other super nitpicky folks could find something to talk about (it seems that's always the way with speculative fiction), but I don't have anything that stuck in my head as a "but what about…" or "why can't you figure this out?!" issue. Actually, the one time I thought I knew something and was getting annoyed with the protagonists for not figuring it out, it turned out I actually knew nothing, so that was a fun surprise. I always appreciate it when authors consider and close the loop on questions or dangling threads with suspenseful or mysterious plotlines; it makes the reading experience much more fun.
Also, the big events in this series surround New Year's Eve, so both books one and four are also Christmassy festive books. In short, as I said in the overall above, it's a playful series without a lot of stressful tension. It's a fun read.
I voluntarily read and reviewed a complimentary copy of this book. All thoughts and opinions are my own. We disclose this in accordance with 16 CFR §255.
---
Buy Now: Dragon of Glass | Unicorn of Glass | Gryphon of Glass | Firebird of Glass | Box set, Books 1–3
---
Looking for something similar?