Looking for a new author to try out? Here's everything you need to know about Elizabeth Hoyt, whose books include The Leopard Prince, The Maiden Lane series, and Not the Duke's Darling.
---
What She Writes:
Historical M/F romances set in the Georgian period (mid- to late-1700s). Frequently occurring tropes include cross-class romance and morality chain.
What Makes Her Unique:
While Hoyt's books, like many historical romances, feature the British aristocracy, she also writes about London's underbelly. Many of her characters live and work in the slums of London, so the world she creates in her series feels bigger than those of other historical romance novelists. Within this setting, she writes epic, sweeping romances with utterly ludicrous, tropey plots.
Writing Style:
Dual-POV in the third person, with occasional scenes from the perspective of a secondary character or the villain. Most books include a short fairy tale, told in snippets at the beginning of each chapter, that highlights a theme of the central relationship (The Leopard Prince and The Serpent Prince do not; instead characters tell each other a fairy tale that highlights a theme of the book). The explicit fairy tale connection signals to the reader that the stories play in the realm of fantasy and wish fulfilment, which is underlined by the over-the-top plots and characterizations. Her books lean towards suspense plots, so expect some bloodshed and acts of derring-do. Also expect some gender essentialism: male characters are dark and hard (even the morally upright ones), female characters bring light and softness.
Why We Love Her:
Her books are utterly cracktastic bonkerballs romances. Her plots might be ludicrous and tropey, but she leans all the way in to the nonsense, which makes them so much fun to read.
How we feel when we're reading: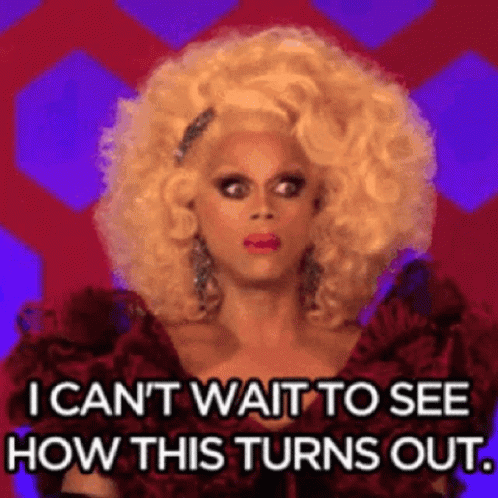 She Might Not Be For You If:
You find plot-heavy romances tedious, or morally grey protagonists don't work for you. Avoid these books if you prefer your romances without violence. Also note that a few of the multi-book arcs involve really dumb secret societies (Lords of Chaos in the last few books of Maiden Lane, Wise Women in Greycourt).
Notable Quotation:
"This is who I am, Séraphine. Naked, with blade and blood. I am vengeance. I am hate. I am sin personified. Never mistake me for the hero of this tale, for I am not and shall never be. I am the villain."

And he laid his lips over hers and pushed his hot tongue into her mouth and kissed her until she couldn't breathe and it was only later that she found the bloodstains on her dress.

Duke of Sin
Content Warnings:
Many of her books include sexual violence, bloodshed, child abuse, and the grim realities of poverty. Not to mention some of the worst Bad Dads of Romance we've encountered.
The Bottom Line:
If you like your historical romances to have that Old Skool feeling, but without some of the troubling or abusive dynamics between the hero and heroine, Elizabeth Hoyt hits the spot.
Start With:
Wicked Intentions. Just be prepared to immediately read the rest of the twelve-book Maiden Lane series.