Heat Factor: They definitely like the sexytimes, even if they don't do it all the time
Character Chemistry: I was going to say he's a tall drink of water and she's a firecracker, but those metaphors don't mix well. So. How about: he's a bottle of Diet Coke, and she's a Mento
Plot: Maggie got arrested and wound up in a reluctant Ian's custody, but when he finally manages to leave her, he realizes he really doesn't want to
Overall: Just when I thought things were slowing down, a new adventure cropped up
---
I've been wanting to read this book, so I chose it for our cowboys week, but I wasn't entirely sure if I should. Ian is, after all, a bounty hunting lawman. BUT, said I, just look at the cover! He's wearing all the things! Maybe it'll be okay. And I must say, for all the narrative is centered on Ian having to follow through on his promise to see Maggie from one sheriff's custody to another, even if he doesn't think she should be incarcerated at all, there is a lot of "cowboy" in this story. In the first place, it's set in the Old West™ with all relevant cowboy vibes. Then, during a train hold-up, Ian shoots, like, three men in the blink of an eye. I can just picture in my mind's eye a gunslinger like that.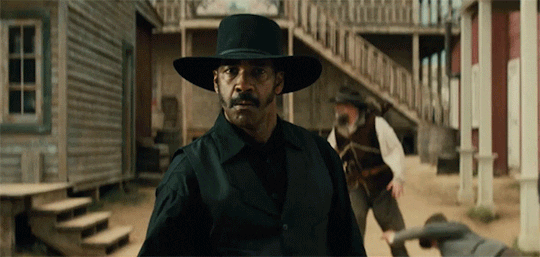 Plus, as it happens, Ian owns a ranch, and he's trying to retire to it, if he can just unload this troublesome woman already. Bottom line, even if we might not consider Ian to be a cowboy in the strictest sense, there's definite cowboy energy in this book. I guess if you don't conflate "cowboys" and "Western" then it's a Western.
Anyway, without getting into a longiloquent review that people probably won't want to commit to reading, I haven't got much to say other than I really enjoyed this book.
Ian is the illegitimate grandchild of a wealthy Scotsman who disowned his (white) daughter when she found herself pregnant by a Black sailor on whatever the late 19th century equivalent of shore leave was. Ian grew up with a lot of hardship, but also his mother found a wealthy, long-term benefactor, so Ian's later childhood included advantages like rigorous schooling. He has a law degree that he can't really use, so he got mad and became an outlaw for a while before going straight and being deputized as a deputy US Marshal. Plus he owns a HUGE ranch in Wyoming where, it should be noted, women have the right to vote (because there are so few of them and what better way to persuade more women to move there).
Maggie is the daughter of a free Black man and a Kaw woman, both of whom died in a barn fire when Maggie was twelve. Since then, she's been getting by with grit and hard work and sometimes a bit of well-placed revenge when it's time to move to a new position. The story begins when one of her employers tries to rape her, she fights back, and he dies after striking his head on a stone when she finally gets him off her. Because he's white and she's not, Maggie's immediately accused of murder, and even though the sheriff wants to free her because the coroner corroborated her story, he can't because the dead guy's father wants to lynch her. The sheriff trying to protect Maggie from vigilantes is how Maggie meets and becomes the responsibility of Ian during the aforementioned train holdup.
The trouble is, Ian can't seem to get Maggie off his hands so he can go home, and Maggie doesn't want to be on his hands in the first place, because she has no reason to think a judge would actually treat her case justly. Adventures (and misadventures) ensue.
This is a slow-ish burn, thanks to Maggie's prisoner status, and that allows for Maggie and Ian to get to know each other pretty well, which I appreciated. There's also a lot of adventuring in this story, which fits the Western aspect of it pretty well, I guess. Just when I was thinking the story might start dragging for me a little bit, off they go on another twist! It was pretty fun, actually. I liked both Maggie and Ian. For you, the prospective reader, if you like a hero who's a super competent, smart, bad-ass protector with enough shades of gray to keep him interesting OR if you like a fierce, independent heroine who is practical, smart, and self-sufficient AND if you like some well-researched history in your historical fiction, this book has all of that. OH ALSO, Ian is known as "The Preacher" which of course strikes fear into the souls of bad men, and he is called this because he quotes scripture while he's delivering justice. It's fantastic.
It might be my favorite Beverly Jenkins so far.
---
---
Looking for something similar?