Looking for a new author to try? Here's everything you need to know about Tal Bauer, whose books include You & Me, Secret Service, and The Team duology.
---
What He Writes:
Primarily dual POV M/M romance, especially romantic suspense and sports romance
What Makes Him Unique:
He combines a rather lyrical voice (lots of emotional drama) with intense tension, which makes the romance all heart eyes while the plot is a nail-biter. 
Writing Style:
Has shifted over time. Early books are usually though not always dual 3rd person in past tense, more recent releases are dual 1st person in present tense. He's written a couple of single POV books as well. His books tend to be long and feature mature (40-ish) protagonists. He also typically hammers out the "I love you" component of the romance between 50-60%, so the third/fourth acts typically hinge on a different, external problem.
Why We Love Him:
There's nothing quite like feeling all the butterflies of a beautiful romance while at the same time feeling the gut-clenching fear that they're going to die. Or, in the case of the non-suspense books, while wondering how on earth they're going to navigate their life problems.
Us Reading His Books: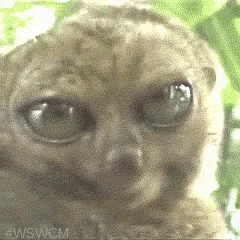 He Might Not Be For You If:
Emotional rollercoasters stress you out, you don't like being unsure that characters are going to live, graphic violence graphically described makes you queasy, crime dramas are not your scene, straight-forward language without dramatic flourishes and power words is your preference, long books are too much, you're not into the idea of soulmates, cowboys and lawmen are not your fave
Notable Quotation:
What was better? Suffering in silence and hardening your heart against the world? Or owning what you wanted, what you needed? What would Wes be like if he'd turned away from Justin and said to himself, No, not him, not the guy who is my soul mate. What kind of man would he have become?

Say yes. Don't let go. Don't walk away.

The Quarterback
The Bottom Line:
If you enjoy writing with intense, dramatic language and you need a bit of catharsis from second-hand stress, these books have it in spades
Content Warnings:
Homomisia and associated slurs (sometimes in non-English languages), graphic violence, extreme reactions to stress or fear such as emesis or urination, political and military conspiracies, death of or grief for a parent or spouse, a couple books deal with deadly contagious viruses, A Time to Rise is probably not technically a genre romance
Start With: