Heat Factor: The kind of sensuality that comes with a lot of emotional but not specific description
Character Chemistry: Mercy
Plot: Georgie's a mess on the outside, Levi's a mess on the inside, and their messes complement each other until they crash and make me cry
Overall: I knew this book would give me big feels and tears, and I was right, and it was AWESOME
---
I'm two for two with Kate Clayborn. She really knows how to punch me right in the feels and make me cry, and it feels SO GOOD.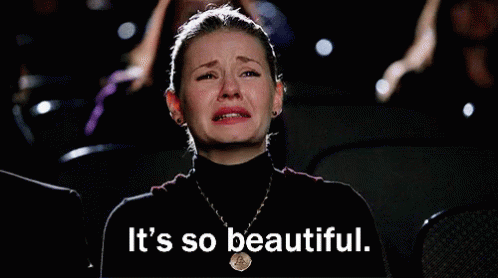 Georgie and Levi are probably relatable to most people, not necessarily in the details of their lives, but in the lived experience of either feeling like floundering through life or having a tight rein on life because stepping out of bounds is frightening. People have complicated relationships and struggle with a feeling of not belonging. People grow and change over time, but also have a really hard time letting go of feelings and memories of childhood. People see other people doing so much better and feel worse about where they are. So is it any wonder that a book dealing with all of these feelings will grip you by the guts, make you feel all the feels, and then make those feelings leak out your eyes? But make it a romance, so we get a dopamine hit at the end instead of more trauma.
This book is a small town romance set in a fictitious Chesapeake Bay community in Virginia. (If you are not from around here and are confused by Levi being on the river one minute and then mentions of the bay another, it's just that there's more property available on a river (or neck) that leads out to the bay than on the bay itself because it's kinda all rivers around there.) The small town setting amplifies the tension and intimacy of the story beautifully, because of course Georgie would meet the teacher who disapproved of high school Georgie her first day back and of course Levi can't completely avoid his estranged family. Of course the external influences in their lives will have the power to push out secrets they've been holding on to and force them to face what they've been burying.
The pacing of the book is not fast; it's meant to be savored. There's not action forcing us to turn the page and find out what's next, but there's plenty of emotional tension derived from our curiosity about how Georgie's going to figure out what to do with herself and when that can they've been kicking down the road is going to explode and make a mess all over. The book is really tight—there was no time that I wanted to hurry up and get on with any meandering points. In another romance book (a thousand other romance books), Levi would be the grumpy, taciturn hero who is a MAN and doesn't understand his feelings until the bitter end, but here he's a whole person who has feelings and is beautiful for that as well as his incredible forearms (he builds docks for a living, so…yeah, he's built.) It's also a great example of a book with white M/F protagonists that's easily inclusive. AND it handled the complexity of interpersonal (family) relationships with plenty of painful history in a nuanced way that didn't magically wipe the past clean and did treat each of the parties involved with three-dimensionality. It was a really lovely reading experience.
Long story short: I'm not sure the plot synopsis really matters here. This book is about feelings, the reader's journey with the characters, and it hits its mark every time. Hence my leaky eyes.
I voluntarily read and reviewed a complimentary copy of this book. All thoughts and opinions are my own. We disclose this in accordance with 16 CFR §255.
---
---
Looking for something similar?