Heat Factor: Sometimes when you go hiking, you just have go bang against a tree
Character Chemistry: Reluctant, then sizzling
Plot: Susie and Lars find a certificate of divorce with their names on it—dated ten years in the future
Overall: Angstier than the marketing led me to expect, but still an excellent read
---
This review will be presented as a series of conversations with my husband.
---
Me: I'm reading a time-travel romance! You love time travel!
Husband:…
Me: So, this woman is renovating a house and she finds a divorce certificate with her name on it—and the name of the contractor. Awkward! Dated ten years in the future! Double awkward!
Husband: Can they change the course of time? Because if they can then they aren't doing time travel right.
Me:…
Husband: It's obvious that you shouldn't be able to change the course of history, and that when you travel you might think you're going to change things but you're always doing what you've already done. Like in The Time Traveler's Wife.
Me: *rolls eyes*
**Conversation devolves into a debate we've had approximately 657 times about whether The Time Traveler's Wife was a good book. Obviously, my position is the correct one. If you like this book, you can talk to my husband about it.**
Note: I do not have a follow-up conversation about whether or not you can change the future (because no spoilers, even for my husband), but I did think this book handled the tension between destiny and free will well. Great premise, great execution of that premise.
---
Me: Look at this bubblegum book cover! This book has gotta be a comedy, right?
Husband:…
Me: I mean, it's got aqua and fuchsia and she's smiling and wearing cool sunglasses! 
Husband:…
Me: But it's actually about grief and toxic family members and toxic friends. Is having sharp banter enough to make something a comedy? No, it does not! Does a banging romance mean that there has to be pink on the cover? No, it does not! Illustrated covers can be great, but this is NOT the right cover for this book.
Husband:…
Note: There's a prequel novella (which was included at the end of my ARC). The cover for that book—also illustrated—was perfect for the setup, but would be too sad for the book as a whole.
Additional Note: To be fair, the marketing materials do not call this a comedy. This is purely about the cover art, which I think is beautiful—but not really a good fit for the content of the book.
---
Me: *gleefully* They're at the denying their feelings stage of the relationship!
Husband: I think you read too many romance novels.
Me: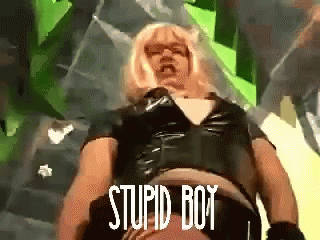 ---
I voluntarily read and reviewed a complimentary copy of this book. All thoughts and opinions are my own. We disclose this in accordance with 16 CFR §255.
---
Looking for something similar?
Books set in the Pacific Northwest