Looking for a new author to try out? Here's everything you need to know about Sarah MacLean, whose books include Brazen and the Beast, The Rogue Not Taken, and Bombshell.
---
What She Writes:
Historical M/F romance set in the very early Victorian period or the end of the Georgian period. Expect fast-paced, probably angsty, bananas extravaganzas.
What Makes Her Unique:
She trends a little steamier than a lot of traditionally published historical romance, but more than that, she envisions the huge moment that the whole book (or sometimes series) will lead up to, and then travels to that moment with dramatic flair that EXPLODES when the climactic moment finally arrives.
Writing Style:
Third-person alternating POV with intense characterizations and rich worldbuilding. 
Why We Love Her:
All. The. Drama. But in a fun way.
Her Books as a GIF: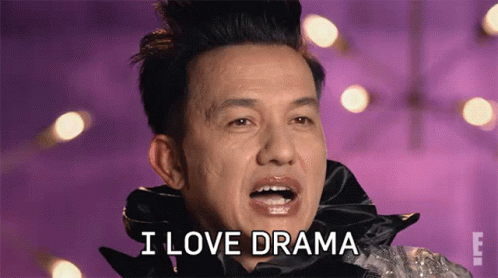 She Might Not Be For You If:
You prefer your historical romance to hold tight to a lot of old school historical romance conventions. A reasonable amount of suspension of disbelief is a must when reading, and her protagonists are not all conventional aristocrats (at all).
Also if you like nice heroes, most of her backlist will probably not work for you. She really likes to break heroes and make them realize how many mistakes they've made before they can have their forever.
Notable Quotation:
He shouldn't be noticing the pretty softness of her face, or the fullness of her lips, stained red with paint. 

She wasn't for noticing. 

He narrowed his gaze on her, and her eyes—was it possible they were violet? What kind of a person had violet eyes?—went wide. "Well. If that look is any indication of your temperament, it's no wonder you are tied up." She tilted her head. "Who tied you up?"

Whit did not reply. He did not believe she didn't know the answer. 

"Why are you tied up?"

Again, silence. 

Her lips flattened into a straight line and muttered something that sounded like "Useless." And then, louder, firmer, "The point is, you're very inconvenient, as I have need of this carriage tonight."

—Brazen and the Beast
The Bottom Line:
MacLean crafts dramatic historical romance that, while they have tons of delicious angst, are more playful than brooding. Great for those endorphins highs!
Content Warnings:
Class conflict and social ostracism themes are common. Violence may occur, especially with plots that include a villain. Family conflicts (including absent or emotionally distant parents) and self-esteem-related struggles also form components of many of her characterizations.
Start With: